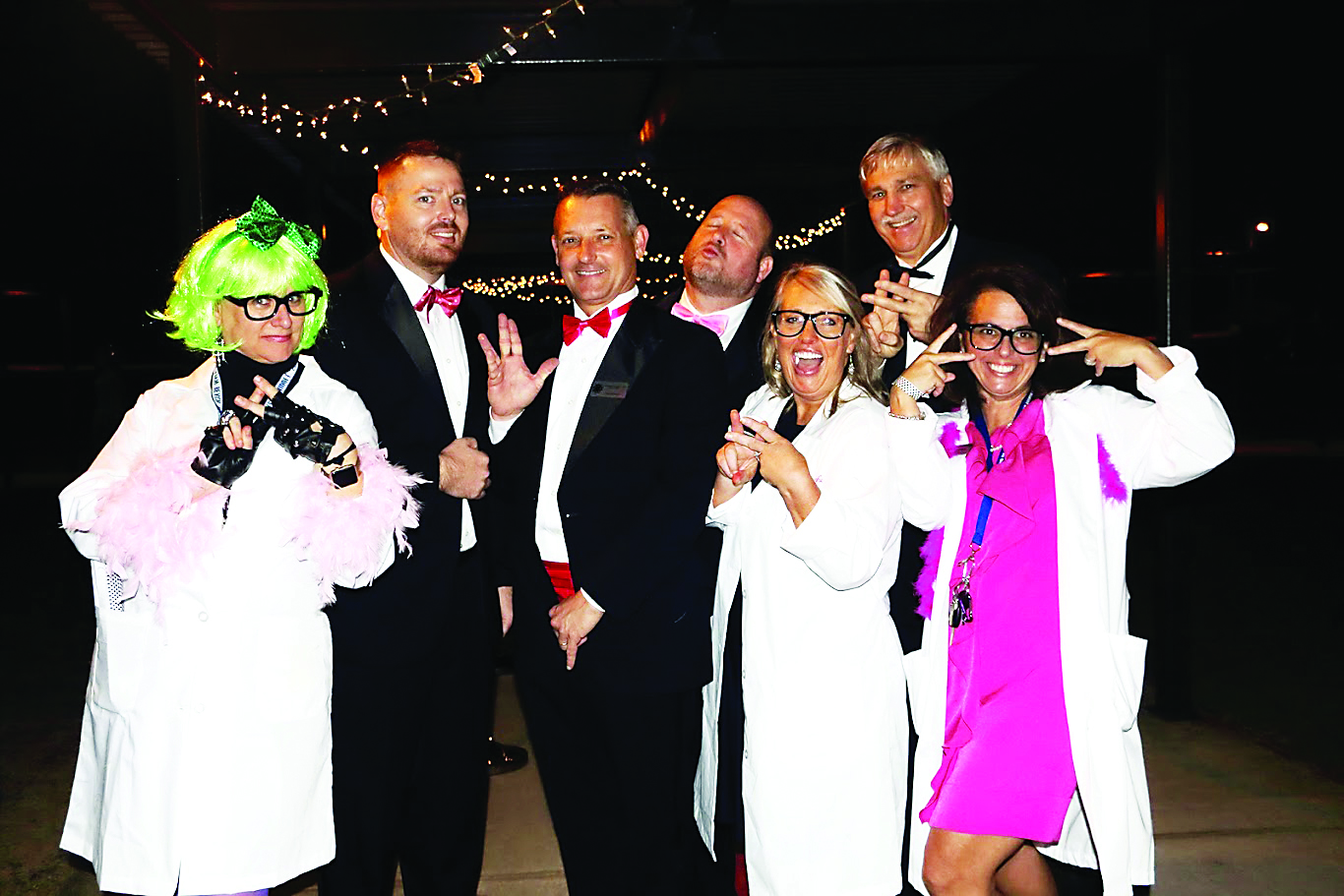 Locals who have STEAM (Science, Technology, Engineering and Math) careers were the stars last Thursday night at the annual Girls Educating Encouraging Knowledge in STEAM (GEEKS) symposium at Woodlawn Beach Middle School.
Female students from all over Santa Rosa County came to the school to learn more about STEAM-related career choices.
Teachers from around the district set up stations to help educate the female students about STEAM careers. Science Specialist for Santa Rosa Schools and Director of the Navarre Beach Science Station Charlene Mauro was on hand at the event, and even played a big part in sponsoring and putting the event on.
Other guests of honor like Superintendent of Schools Tim Wyrosdick was on hand, along with Assistant Superintendent of Schools Bill Emerson.
Pictured at left are a few of the stars that attended the event. From left, Shelley Mann, Jeff Baugus, Bill Emerson, Mike Thorpe, Amy Cozart, Tim Wyrosdick and Charlene Mauro.