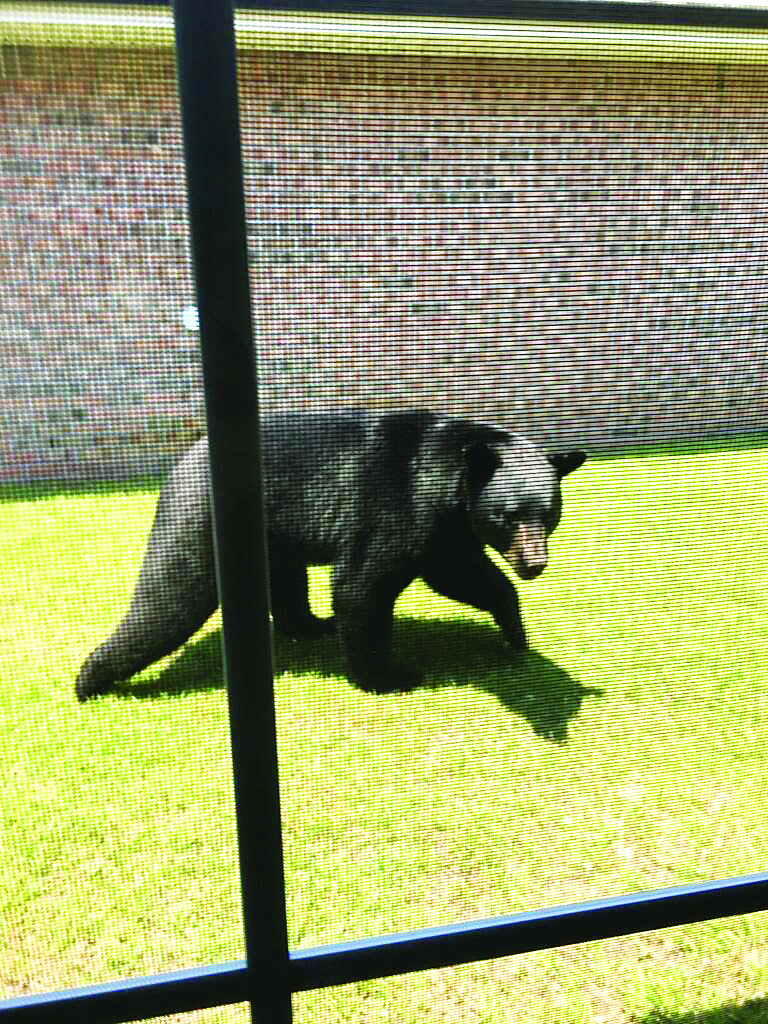 UPDATE: Around 2 p.m. C.S.T., the Florida Fish & Wildlife Conservation Commission issued a press release which stated:
The Florida Fish and Wildlife Conservation Commission (FWC) is responding to the scene where last night a bear injured a man and his dog in Gulf Breeze, Santa Rosa County. A man let his dog out into the front yard, where it encountered a bear. The dog was injured, and when the man approached, a bear swatted him. Fortunately, the man sustained non-life-threatening injuries and was treated and released from Gulf Breeze Hospital last night. Injuries to the dog were also not life threatening.
FWC law enforcement officers and biologists are investigating the incident, collecting evidence, and have initiated trapping efforts in the area. Public safety is paramount to the FWC and staff will remain in the area to speak with residents and continue trapping efforts.
ORIGINAL STORY:
Last night a bear with cubs attacked a man just west of Navarre off Capitol Drive. The victim was transported to a local hospital where he was treated for "minor" injuries.
"We got a call that there was bear attack," Santa Rosa Sheriff's Office Spokesman Sgt. Rich Aloy said. "One subject went to the hospital with minor injuries and was treated. I don't know his current condition," Aloy said.
According to Aloy, The Florida Fish and Wildlife Conservation Commission responded to the incident and handles all issues with bear and human interactions.
FWC Regional Director Steve Shea confirmed the attack took place on Capital Drive, which is near Bergren Road.
It's not the first time a dog has been attacked by a bear in the area. Last year a dog was killed off Soundside Drive after barking at a female bear and another dog was mauled after encountering a bear on Ponderosa Drive.
Per FWC, the last confirmed human injury occurred October 23, 2015 in Eastpoint, Florida when a man approached cubs and was injured by an adult female bear.