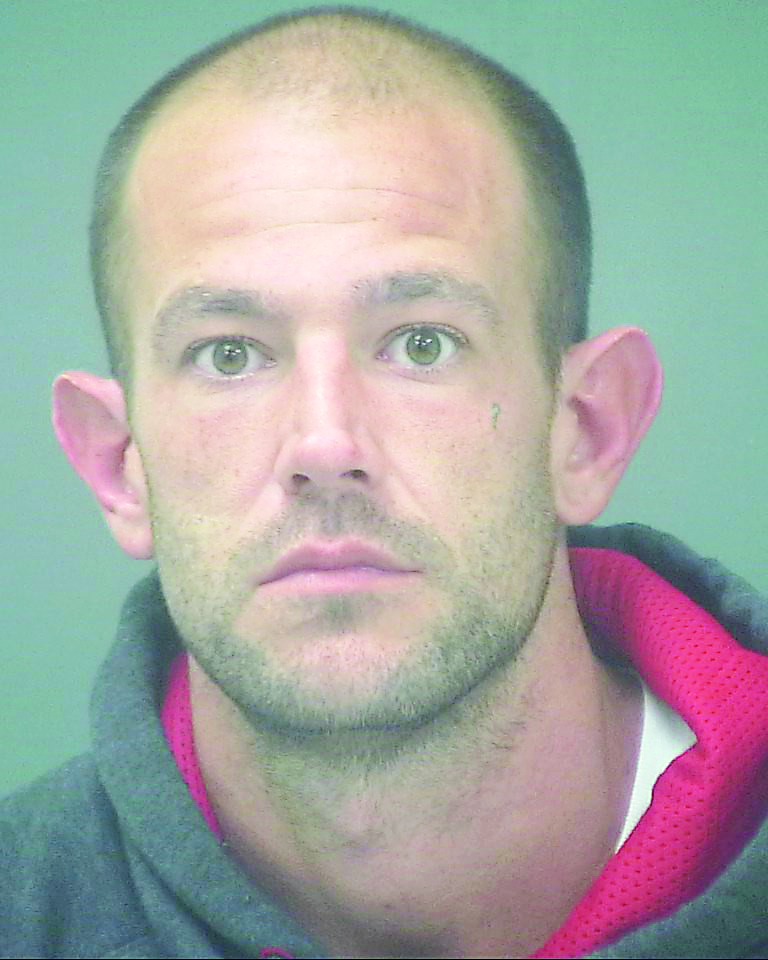 A burglar got a taste of karma after he allegedly tried to steal a Navarre resident's vehicle last Sunday and the victim took matters into his own hands by arming himself against the suspect.
According to the Santa Rosa County Sheriff's Office arrest report, deputies were dispatched to a residence on Bob Tolbert Road in Navarre at around 7 p.m. that day in reference to a possible burglary.
When they arrived on scene, they viewed the victim cradling a shotgun in his hands. The report indicated that the victim was shining a flashlight directly at the alleged suspect who had his hands in the air, according to the report. The man's gun was later secured, and deputies spoke with the victim.
The victim stated he was inside of his residence when he heard his dog barking and looked outside to see someone in his truck attempting to start it.
That man, later identified as Jakob Russell, 34, of Navarre was allegedly trying to steal the truck, but was unable to get it to start.
The victim stated he did not know Russell and did not know why the man was trying to steal the truck.
The victim explained to law enforcement that the keys to the truck were in the ignition because he did not run the truck that often, but stated that it was operable.
Following the interview with the victim, Russell was arrested and charged with Unarmed Burglary of an Unoccupied Conveyance and Grand Theft of a Motor Vehicle.
He was later transported to Santa Rosa County Jail and put behind bars with $10,000 bond.
According to the Santa Rosa County Jail View website, Russell has no prior arrests in Santa Rosa County.