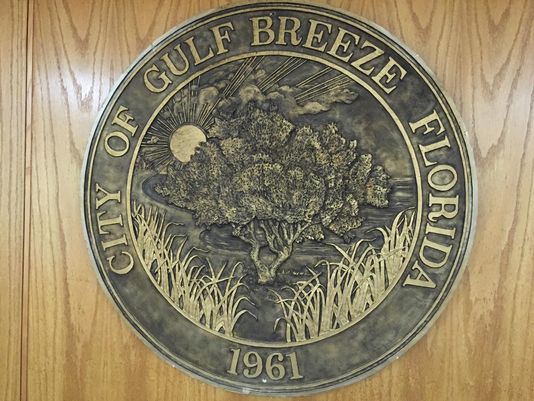 The City of Gulf Breeze is backing a proposed one-half cent sales tax renewal that could help bring new schools to Santa Rosa County.
The City unanimously agreed at their Wednesday Executive Committee meeting that they would follow in the same footsteps of their predecessors in 1997 who adopted a resolution supporting an increased sales tax for the school district's capital fund projects.
The tax was initiated in 1997 and sunsets every 10 years. In 2007, the increase was renewed for another 10 years thanks to voters, and the tax is, once again on the ballots.
Santa Rosa County Superintendent of Schools Tim Wyrosdick recently spoke at a Greater Navarre Area Chamber of Commerce meeting about the need for more schools in the south end of the county. The district currently has the same one-half cent sales tax in place that it did back in 1997, but it's expected to sunset within the coming months.
According to Gulf Breeze City Manager Edwin "Buz" Eddy, in recent years, other methods of funding for schools such as the Public Education Capital Outlay (PECO) have been unavailable, forcing local agencies to eye other ways to fund capital projects for the school board.
"This makes the sales tax more necessary," Eddy wrote in a letter to city council.
Ultimately, city council voted unanimously to back the proposal at their Wednesday Executive Committee meeting. On March 28, a special election will be held in Santa Rosa County asking voters to continue utilizing the one-half cent sales tax implemented 10 years ago to support future growth.
Last October, the SRC school board unanimously approved the special election at a school board meeting.