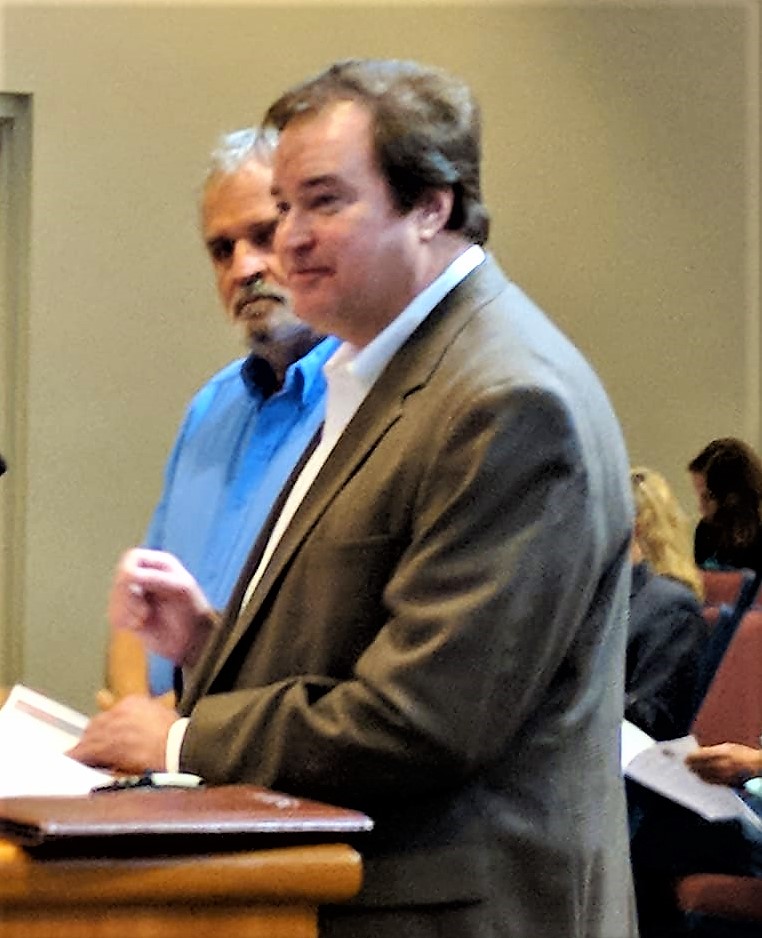 Last week four business partners removed Ken Fountain as managing partner of Growing Santa Rosa Enterprises, LLC, a corporation hired by Santa Rosa County to operate Navarre Beach Fishing Pier. Now the Navarre attorney is seeking a temporary injunction from an Okaloosa court, and a related hearing is set for October 16.
Florida Division of Corporations filings show October 1 Fountain's partners not only removed him as Managing Partner but also stripped him from serving as the Authorized Representative for the corporation.
Additionally, court documents show the partners issued an October 4 demand letter, advising Fountain of his removal and calling for him to turn over all of GSRE's business records and cease operation and management of GSRE as managing member.
The October 4 letter states that the manner in which Fountain has managed and operated GSRE has "significantly deprived" his partners of their objectives for financial gain and to further their goodwill and reputation within the Navarre community.
Fountain's partners in the Growing Santa Rosa Enterprises, LLC, include Jerry and Larry Rolinson, Jonathan Cole and Jessika Schelfhout.
The four partners retained the Miami-based law firm of Clerkin, Sinclair & Mahfouz, LLP to represent them against Fountain.
Florida Division of Corporation records show that twin brothers Larry and Jerry Rolinson, owners of Ye Olde Brothers Brewery in Holley, were made managing partners of the corporation — with Jerry being named the new Authorized Representative.
Fountain remains a "no authority granted" partner in the corporation, and he was offered the opportunity to buy out his partners for $480,000 plus attorneys fees.
Fountain subsequently filed a motion for a temporary injunction with the Okaloosa Clerk of Court, and an emergency hearing has been scheduled for October 16 in front Circuit Judge John Brown.
In his request, Fountain, who is being represented by Fort Walton Beach Attorney Benjamin Gordon, stated he wants to maintain the "status quo" management of the pier.
Fountain asserts that around October 4 he learned about his business partners' move to oust him as managing partner.
His motion asserts the Rolinson brothers own 56 percent of the corporation, he owns 28 percent and Cole and Schelfhout each own 8 percent — pursuant to the first amended articles of incorporation, which show initial capital contributions of $140,000 from the Rolinsons, $70,000 from Fountain and $20,000 each from Cole and Schelfhout — for a combined total of $250,000.
In court documents, Fountain argues that the four partners do not compromise the 75-percent "supermajority" required by corporate documents for his removal.
However, the four partners assert that the second amended articles of incorporation filed with the Secretary of State show Cole and Schelfhout had each invested an additional $30,000 into the corporation, changing the percentages of ownership and providing the aforementioned supermajority.
Fountain also argues his partner's actions against him have, or are substantially likely, to cause loss of key employees and a significant threat of sales tax irregularities and that both those consequences "could destroy GSRE."
Fountain claims he will suffer "immediate and irreparable injury if (his partners) are permitted to thwart his management and operation of the (pier)."
The hearing is scheduled to take place at 3:30 p.m., on Tuesday, October 16 in Judge Brown's chambers at the Okaloosa County Courthouse Annex located in Fort Walton Beach.