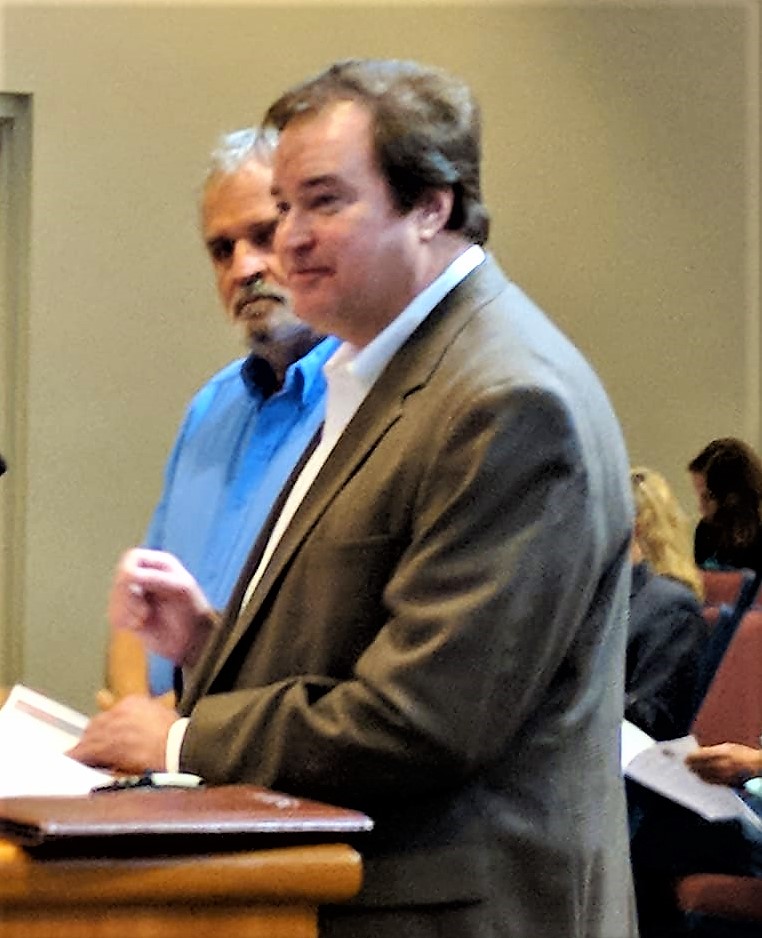 Navarre real estate attorney Ken Fountain has been removed as managing partner of Growing Santa Rosa Enterprises, LLC, which was selected one year ago today by Santa Rosa County Commissioners to operate Navarre Beach Fishing Pier.
In paperwork filed October 1 with the Florida Division of Corporations, Fountain was also removed as Authorized Representative for the corporation.
Fountain's partners in the corporation include Holley businessmen Jerry and Larry Rolinson, Navarre businessman Jonathan Cole and former Navarre resident Jessika Schelfhout.
Twin brothers Larry and Jerry Rolinson, owners of Ye Olde Brothers Brewery, are now managing partners of the corporation — with Jerry being named the new Authorized Representative, according to the Florida Division of Corporations.
The paperwork filed with the Department of State cancelled a February 26 Statement of Authority which had named Fountain managing partner.
Other state documents reveal that GSRE, LLC was formed for the following purposes: Management of the Navarre Beach Pier Complex pursuant to Contract with Santa Rosa County, Florida and any and lawful business purposes in connection therewith and none other, and to conduct or promote any lawful business or purpose permitted by the laws of Florida.
Additionally, previously filed documents stated that "A member's interest in GRSE, LLC may only be evidenced by a certificate of membership interest signed by Kenneth R. Fountain, which may not be assigned or transferred. The right to assign or transfer a member's interest in GRSE, LLC is limited by the provisions set forth in the Operating Agreement and pursuant to the Management Contract with Santa Rosa County, Florida."
Fountain remains a "no authority granted" partner in the corporation and was unavailable for comment at the time of publication.