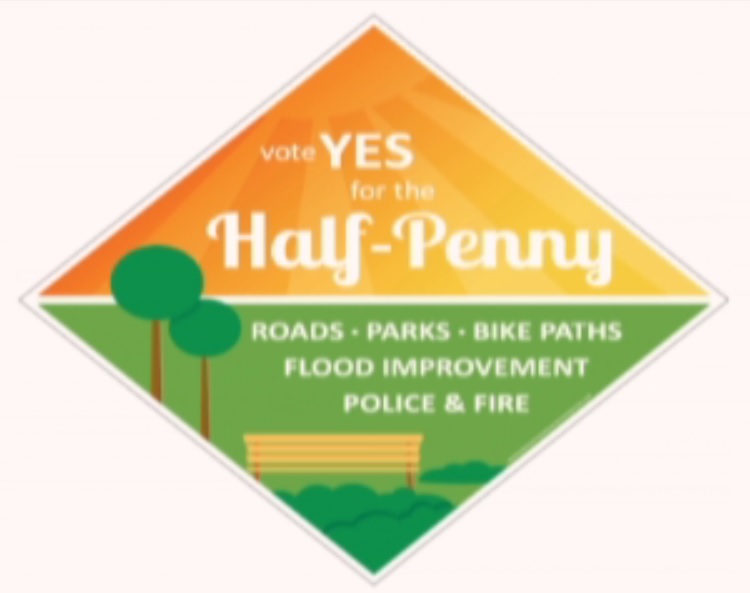 Santa Rosa County Commissioners next week are expected to approve a list of ten citizens chosen to represent Santa Rosa County taxpayers on an advisory panel created to help county commissioners decide how to best expend revenues generated by the half-cent local option sales tax for infrastructure voters approved in November.
The tax is to be levied for five years to fund law enforcement/fire and public safety facilities and equipment, transportation and drainage improvements, infrastructure projects/public facilities, recreation/natural resources and capital equipment. It went into effect January 1.
Each commissioner was tasked with appointing one resident from inside their district and one at-large representative.
District 1 Commissioner Sam Parker's candidates are Pace resident Dean Easterwood and Navarre resident Tamara Fountain.
District 2 Commissioner Bob Cole's candidates include Navarre resident James Calkins and Pace builder Edwin Henry.
District 3 Commissioner Don Salter's picks are Pace developer Ed Carson and Jay resident Fred Barrow.
District 4 Commissioner Rob Williamson, current chairman of the board, selected Greater Navarre Area Chamber of Commerce CEO Tony Alexander and Gulf Breeze businessman Colten Wright.
District 5 Commissioner Lane Lynchard has chosen Zoning Board member Scott Kemp and Gulf Breeze resident Amy Cozart.
The committee's tasks will be discussed in detail at a February 7 board workshop.
Other items on next week's commission agenda include:
Update from Santa Rosa County Economic Development Director Shannon Ogletree
Addison Russell Day proclamation during a special January 11 ceremony
Proposed strategic plan for Santa Rosa County Tourist Development
Designation of a portion of Highway 98, between Rosewood Drive and Sunrise Drive, as Warren E. and Shirley Brown Memorial Highway.
Florida Fish and Wildlife Conservation Commission grant funds of $4,125 to remove derelict vessel located on the northern shore of Santa Rosa Sound west of Navarre
Presentation Jan. 9 by Santa Rosa County Grants Director Sheila Fitzgerald on the status of grant funded infrastructure projects, including but not limited to Navarre Park improvements, median landscaping, Navarre Marine Park projects, and mitigation projects in south end subdivisions: Settlers Colony, Ranchettes and Venetian Way.
Commission meetings are scheduled for 9 a.m. on Monday, January 9 (discussion) and Thursday, January 12 (voting). Both meetings will take place at the County Administrative Complex, located at 6495 Caroline Street in Milton. Video will be available for live streaming or replay via www.santarosa.fl.gov.