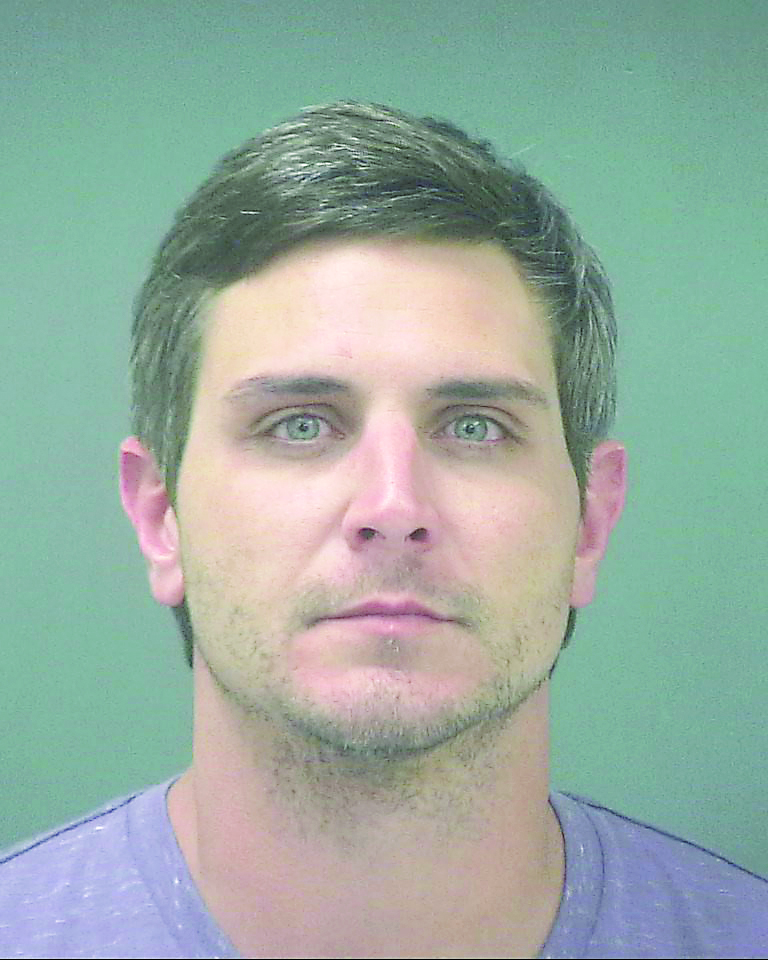 A Gulf Breeze man was booked into Santa Rosa County Jail Tuesday night after his live-in girlfriend alleged he broke her cell phone and wouldn't leave her alone when he was intoxicated.
The suspect, 34-year-old Jason Greene was put behind bars and charged with misdemeanor Battery and Property Damage – Criminal Mischief.
According to the Santa Rosa County Sheriff's Office arrest report, a SRCSO deputy was called out to a home on Redwood Lane in Gulf Breeze early Tuesday morning in reference to a disturbance.
Upon arrival, the deputy spoke with Greene who stated that he and his girlfriend got into an argument earlier and that nothing physical happened, the report indicated.
The deputy then went inside to speak with Greene's girlfriend who stated she was sleeping earlier in the night and Greene came in her bedroom and wanted to "speak about different subjects". The stated that she told Greene she was tired and to leave her alone, and according to her account of the incident, he did not.
She stated that at one point, Greene started throwing unlit cigarettes at her and she got up and left the bedroom. According to the report, she tried to go into the home's bathroom and attempted to shut the door, but Greene came behind her and pushed the door open and that the door struck her right wrist.
The victim told law enforcement that she then attempted to call Greene's parents, but the suspect allegedly twisted her arm, took her cell phone and "smashed it".
She then told authorities that she tried to go into another room to call law enforcement and that Greene busted in the bedroom door and that the door hit her wrist and caused her to fall.
According to the report, the victim had swelling and scratches on her right wrist from the alleged incident.
The victim estimated the cost of the phone to be between $600 and $700, the report stated.