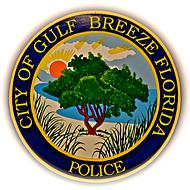 Two Gulf Breeze Police officers will be recognized by the Trauma Intervention Program of Northwest Florida at an upcoming gala for their professionalism and use of compassion while on scene of traumatic events.
Sgt. Kerstan Tatro and Officer Tai Nguyen were nominated by TIP volunteers for the honor based on their compassion on scene of a traumatic event that occurred in 2016. Their efforts will be recognized at a gala that TIP holds annually to give back to local first responders in Santa Rosa and Escambia counties.
Both men will receive a 2017 Hero with Heart Award at the gala. Only 9 Heroes with Heart awards are being given out this year, and GBPD scooped up two of the awards.
TIP volunteers respond to hundreds of calls each year to victims of tragedies such as house fires, suicides or car accidents. The volunteers help the victims through the hard time and offer them assistance.
The local TIP responded to 1,643 calls throughout Escambia and Santa Rosa counties last year.