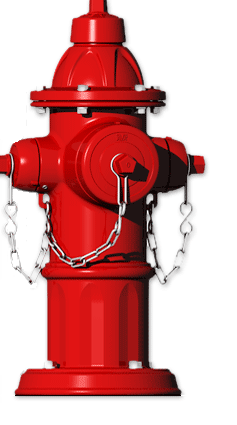 If you live on Highpoint Drive, Shoreline Drive or Fairpoint Drive in Gulf Breeze Proper, don't be alarmed if you see crews replacing fire hydrants in your neighborhoods within the coming weeks.
Gulf Breeze Fire Department Assistant Chief Scott Kasper recommended to the city at their Wednesday night Executive Committee meeting that they consider replacing 9 fire hydrants and 7 inline control valves in numerous neighborhoods throughout the city, most of which were on Highpoint, Shoreline and Fairpoint drives.
The Fiscal Year 2017 City Water (Fund 401) provides funding for hydrant or valve replacements and water main upgrades. For this fiscal year, the city has approximately $100,000 in funds to put towards hydrants and valve replacements.
Kasper recommended utilizing a portion of those funds to replace the hydrants and inline control valves. Bids were received from several companies, and Utility Service Co. ultimately came in with a $58,275 low bid. The bid was nearly half of the highest bidder, Warrington Utility and Excavation.
The nearly $60,000 will replace two fire hydrants on Highpoint Drive, two hydrants on Fairpoint Drive and three hydrants on Shoreline Drive. The fire hydrant at the corner of McClure Drive and Joachim Drive will also be replaced along with a fire hydrant on Southern Court.
The hydrant replacements should start occurring within the coming weeks.