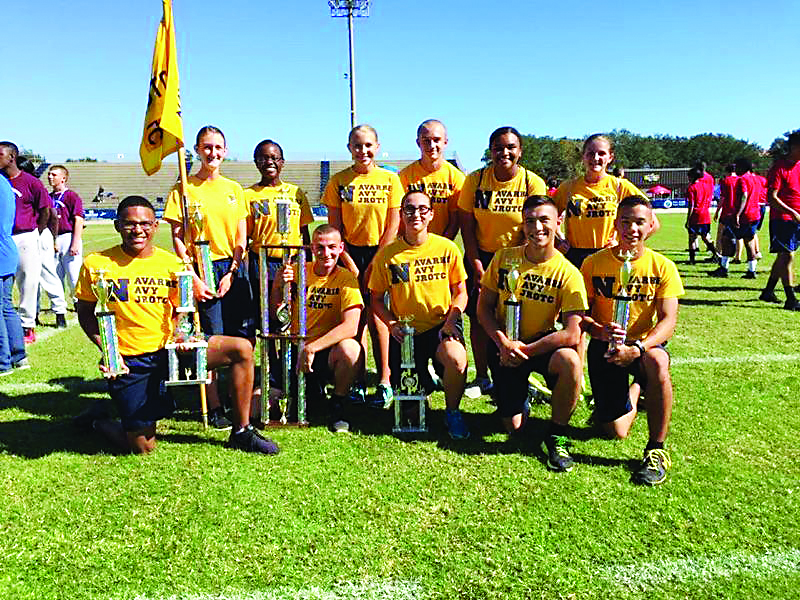 A big congratulations goes out to the Navarre High School JROTC Battalion who brought home the first place overall trophy during the Southeastern Regional Drill Meet—their first drill meet of the year—which took place at Gulf Breeze High School on Oct. 29.
During the competition, unarmed exhibition commanded by Cadet Clemente-Hunter won first place and the unarmed basic inspection led by Cadet Samuelson won second.
Cadet Jarius Matos commanded the armed basic drill and inspection to second place and third place in the overall armed division.
Cadet Bunn led his team to a second place finish in the armed exhibition competition.
The JROTC program also entered a first year Cadet team during the competition commanded by Cadet Gisel Martinez that performed extremely well, according to Master Chief Ethridge.