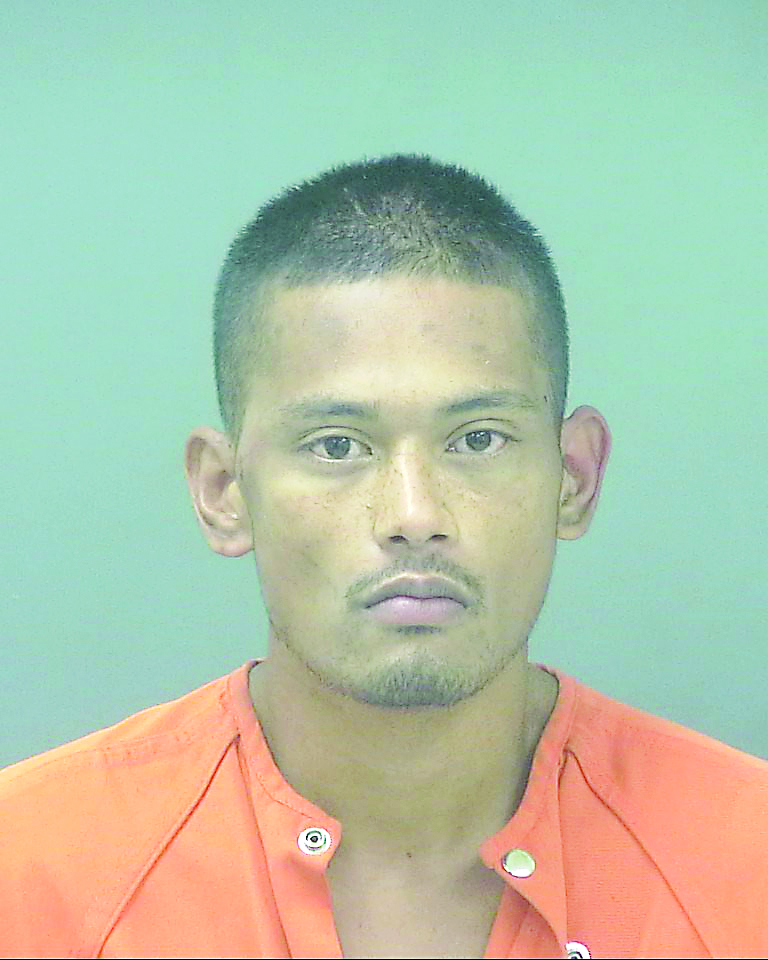 A Navarre man who was caught burglarizing a home, was thrown behind bars after he assaulted a Santa Rosa County Sheriff's Office Deputy K9 who was attempting to locate the suspect following the botched burglary.
The suspect, Joshua Cruz, was arrested following the incident and charged with Unarmed Burglary of an Unoccupied Dwelling, Grand Theft, Resisting an Officer With Violence and Striking a Police Animal.
According to the arrest report, officers were dispatched to a burglary in progress last Thursday at around 5 p.m. at a residence located on Alhambra Street in Navarre. The victim stated he walked into his home through the front door and observed Cruz inside the rear of his residence attempting to steal items from the home.
The victim took the law into his own hands and chased after the suspect, who jumped on a bicycle and fled from the scene of the crime.
The victim was eventually able to catch up to Cruz on the bicycle, at which time the suspect abandoned the bicycle and stolen items and ran into a wooded area. According to the report, as the suspect fled, he yelled "I have a key" to the victim.
The victim was able to give police a good description of the 27-year-old suspect, and SRSO deputies were dispatched to the location and set up a perimeter.
A SRSO K9 was also dispatched to the location and eventually located Cruz. While the dog had the suspect apprehended, Cruz struck the police K9 several times.
Cruz was eventually transported back to the victim, who positively identified him as the man who was spotted inside his residence stealing items.
Police later seized a house key from the suspect, along with the items that were left abandoned by his bicycle. The property's estimated value exceeded $5,000.
Cruz refused to speak with deputies following his apprehension.
According to the Santa Rosa County Jail View website, Cruz has been arrested 6 times in Santa Rosa County since 2009.