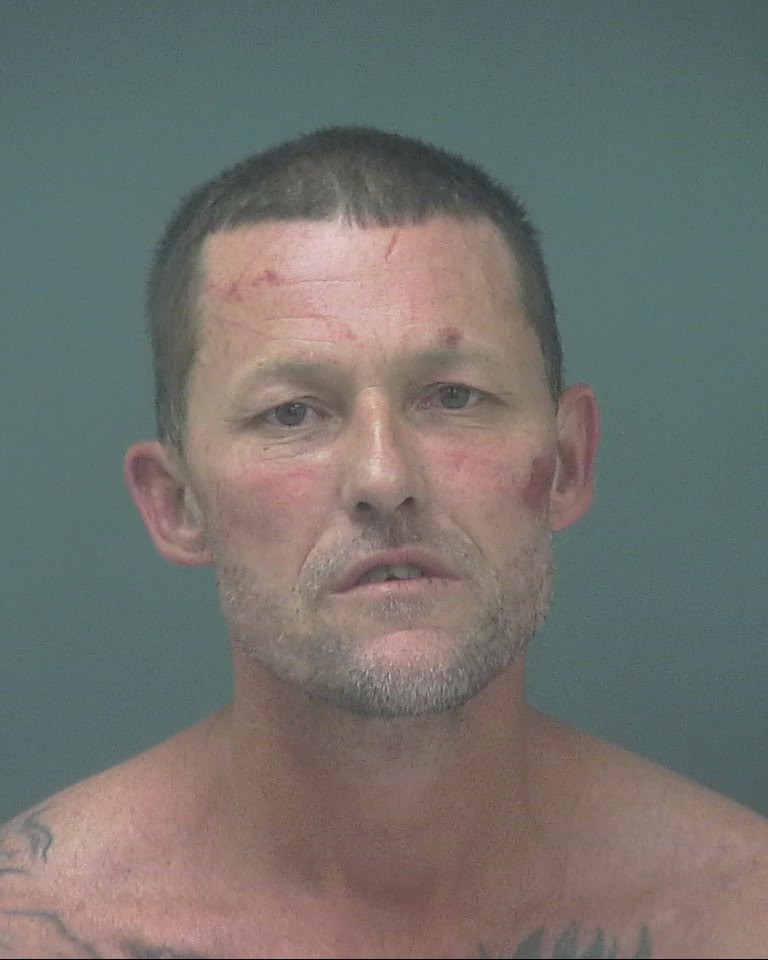 A Navarre man who claimed "people were trying to kill him" threw a shopping cart through the storefront window of the Milton Kmart after business hours and tried to evade police by setting off fire extinguishers inside of the retail store as they tried to apprehend the suspect.
The man, 42-year-old Jeremy Miller of Deer Lane, was eventually apprehended after the incident, which occurred on Wednesday, and was charged with Aggravated Assault With a Deadly Weapon, Property Damage – Criminal Mischief, Unarmed Burglary, Grand Theft of a Fire Extinguisher and Resisting an Officer with Violence.
According to the Milton Police Report, police were dispatched to the Kmart in Milton on Highway 90 near Avalon Boulevard at around 1:30 a.m. Wednesday in reference to an alarm call.
When they arrived on scene, the glass storefront window had been broken in and located a shopping cart near the broken window, which appeared to have been used to break into the business.
When police entered the store, they located the suspect and made an attempt to apprehend him, but the suspect utilized fire extinguishers in the store and sprayed them at the officers. He also sprayed fire extinguishers in the back storage area of the store.
According to the report, Miller also threw metal bars and metal sticks at officers as they were trying to apprehend them. Upon being arrested, Miller stated that "people were trying to kill him" the arrest report stated.
After being read his Miranda Rights, Miller admitted to throwing the shopping cart through the storefront, the arrest report indicated. He also admitted to emptying the fire extinguishers in the store. The suspect also admitted to throwing the metal bars and metal sticks because he was trying to "stop (police) from getting him", the report stated.
According to Santa Rosa County Jail View records, Miller has an extensive criminal history in the county spanning back to 2010. His most recent arrest prior to last Wednesday's incident was in 2013 where he was charged with Fleeing and Eluding Police, Vehicle Theft, Larceny, Battery, Resisting an Officer and a Moving Traffic Violation.