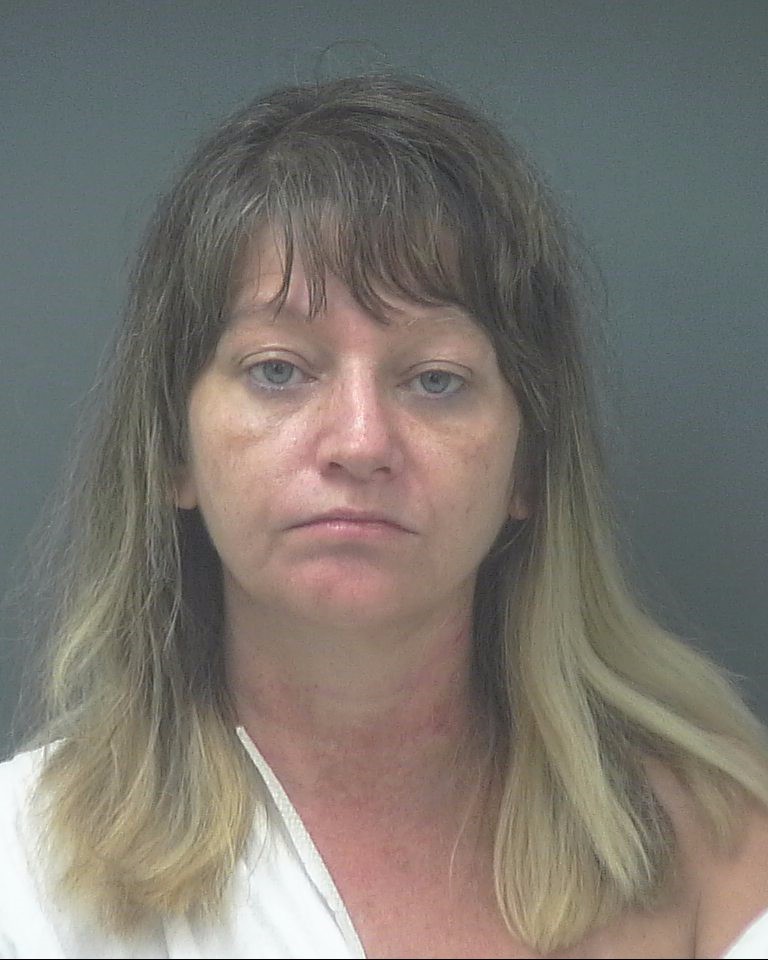 The call came in to dispatch at the Santa Rosa County Sheriff's Office at around 6:30 p.m. Monday.
A man claimed his girlfriend snapped and slit the throat of her dog inside of a residence on Navarre Park Lane and was "trying to stab and kill him".
SRSO deputies were quickly dispatched to the Navarre home and apprehended the suspect, 47-year-old Danielle Lee White after speaking to the victim and noticing a large cut across the throat of the dog inside of the home. She was later booked into Santa Rosa County Jail and charged with Assault With Intent to Commit a Felony, Battery, Kidnapping and Causing Pain and Suffering to an Animal.
According to the arrest report, when deputies arrived on scene, they spoke with the victim. He stated that he lives in the house with his girlfriend and that the two were watching television. He claimed the two were on the couch when he heard a loud yelp from the dog and noticed the animal ran back into one of the bedrooms.
According to the report, the victim claimed he saw White lift a knife from the dog's neck region shortly after the dog howled.
That's when the victim claimed White stood up with the knife in her hand and said "you better start counting down and get ready".
The victim claimed that's when White jumped on top of him and attempted to stab him with the knife. The man claimed that after a short struggle he was able to pry his girlfriend off of him and attempted to run out of the house. According to the report, that's when White tried to block the victim from escaping.
The victim claimed he was "scared for his life" and grabbed a nearby curtain and held it up as a shield, the report stated.
When the curtain failed to block the knife, the man grabbed a nearby laundry basket and threw it at White, according to the report, and he charged at his girlfriend and knocked her down.
He was later able to get out of the house and called 9-1-1.
White currently remains behind bars at Santa Rosa County Jail without bond.
According to the Santa Rosa County Jail View website, White has only been arrested once in the last two years.