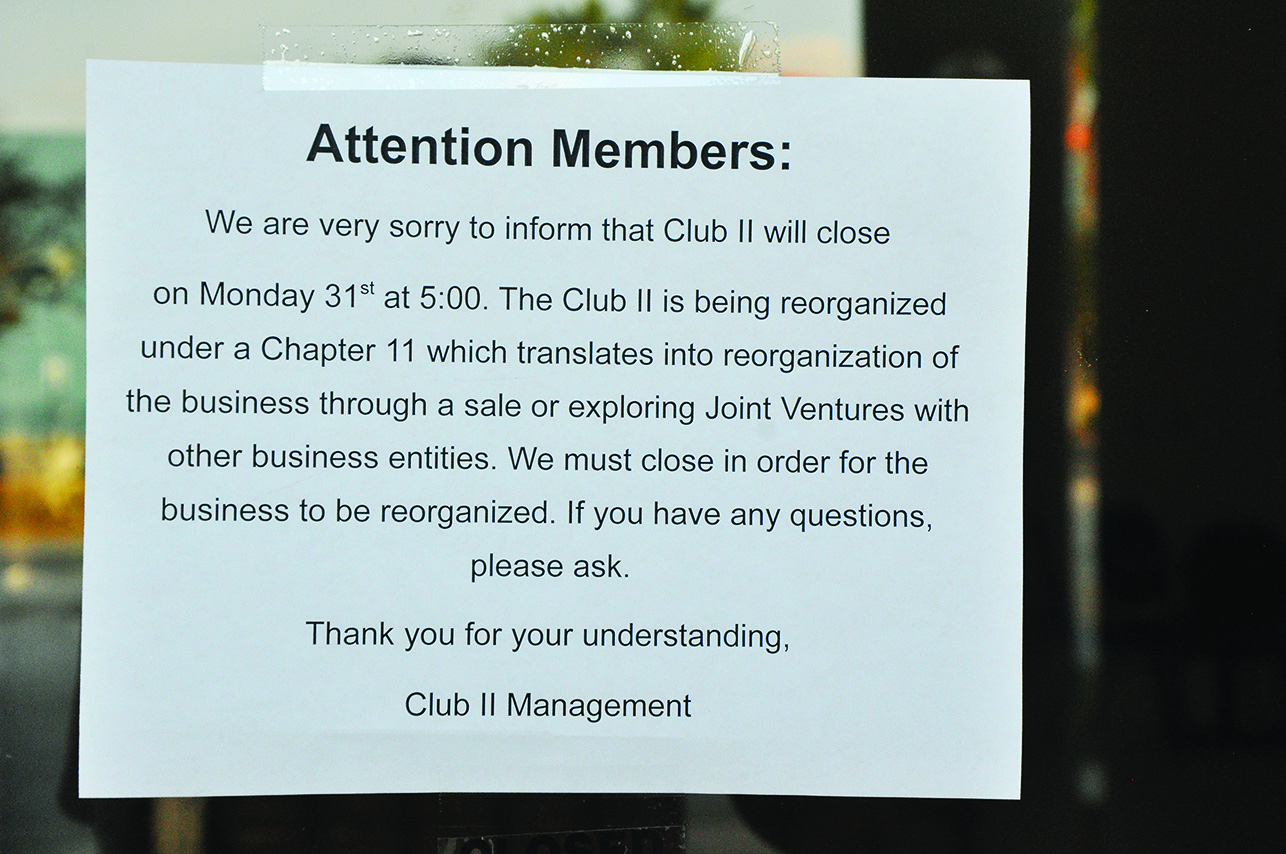 The owners of the Club II tennis and swim facility located across from The Breeze Cinema in Tiger Point have filed for Chapter 11 Bankruptcy.
Doctor Paul Henning and his wife, Ekatrina, filed for federal Bankruptcy Court protection from creditors on Oct. 18. The couplel listed debts of nearly $550,000, $500,000 of which is in bank loans alone, leaving locals wondering what is to become of the facility, which has had financial hardships since it first opened in 1999.
Last Thursday, a message was posted to The Club II's Facebook page alerting members that the facility was going to close at 5 p.m. on October 31.
"The Club is being reorganized under a Chapter 11, which translates into reorganization of the business through a sale or exploring Joint Ventures with other business entities," the message stated.
The facility originally opened up as "The Club" in 1999. Soon after, the facility faced financial hardships and was threatened with foreclosure in 2011. Upon hearing about the troubled facility, the property was purchased by Henning and his wife in early 2012. They later renamed the facility The Club II.
Back in February, Beach Community Bank filed suit against the Hennings due to their outstanding debt. Currently, the athletic facility racks up $466.81 per day on two separate notes from Beach Community Bank.
The owners also owe the City of Gulf Breeze a little over $32,000 in water and sewer fees, and owe Gulf Power $10,369.
The Hennings purchased the Club II and its 7-acre parcel back in 2012 for $2.9 million. Since then, the value has plummeted to $2 million.
The site contains two parcels: the 7.26-acre parcel, which houses the entire sports complex with an additional 2.16 acres, which fronts Crane Cove Boulevard, which houses soccer fields.
The Hennings were not available for comment on the future of the facility as of press time.