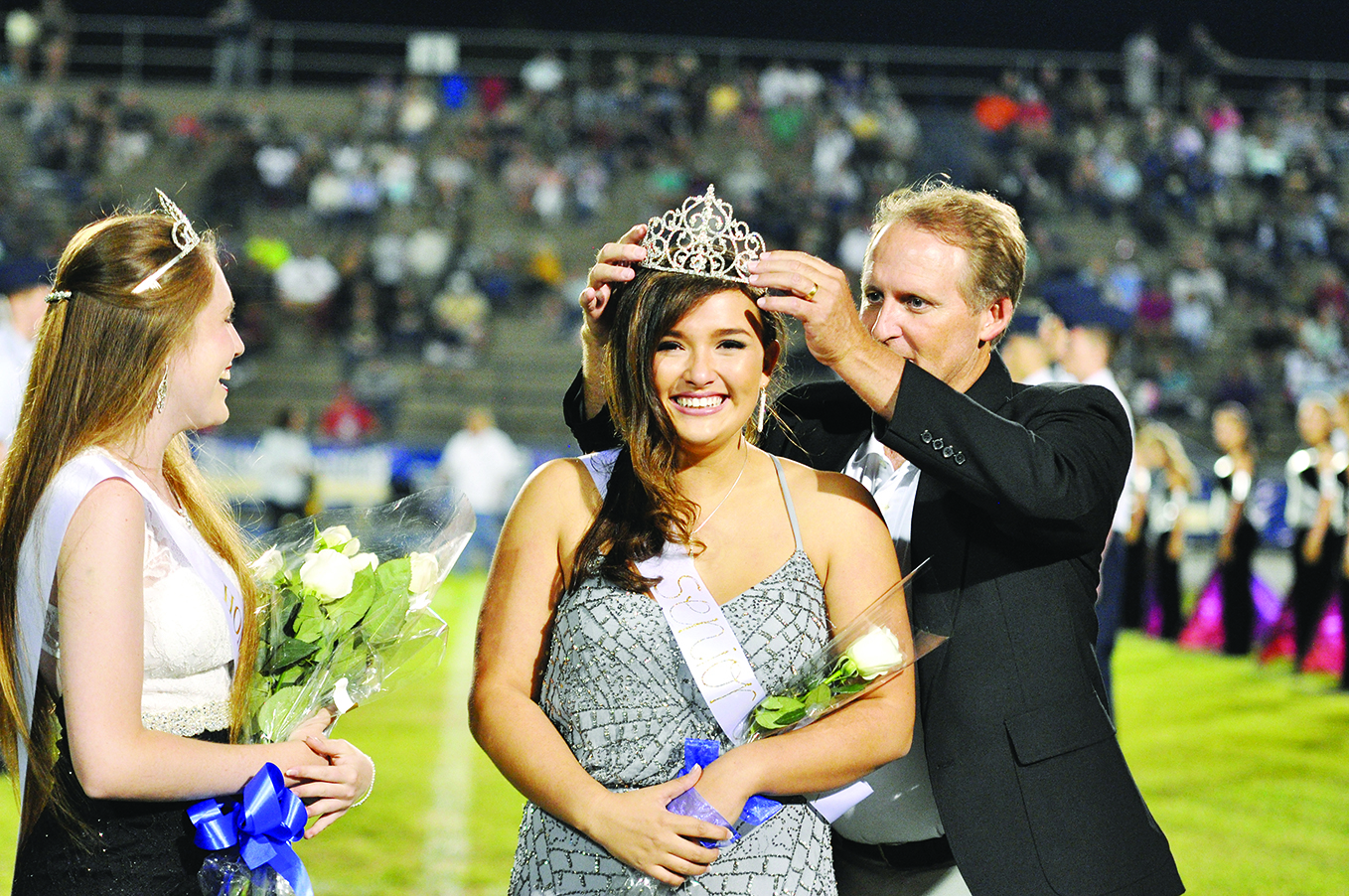 On top of the 36-3 win over Milton High School lats Friday night, the Gulf Breeze High School Dolphins had something else to celebrate: the crowning of the 2016 Homecoming Queen.
During halftime, senior Dolphin cheerleader Mackenzie Ventura was selected as the Homecoming Queen out of a court of 6 seniors.
Ventura is the Student News Director on the "Morning Breeze" news show at the high school and the Senior Class Secretary in the Student Government Association. She is a varsity cheerleader and has also served on the school's weightlifting team.
Ventura has plans to attend The University of Texas in Austin where she wants to major in Communications and later pursue a career in entertainment.