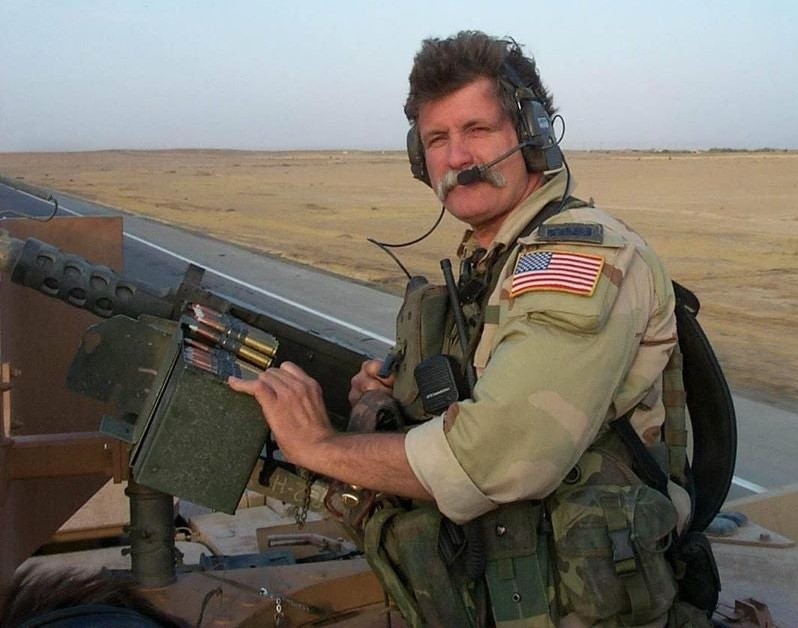 EXCITING STORY UPDATE: CLICK HERE TO READ: Leaders Support Effort
A group of locals is working to rename Holley Ball Park, located on Bob Tolbert Road, after Command Sgt. Maj. Thomas Richard "Ric" Landreth, U.S. Army (ret.), who passed away April 25, 2020. The motion is expected to be brought to the Santa Rosa County Commission for a vote on October 12.
"He's an American hero who very few people knew about," said Holley resident Tim Tolbert, who is involved in the effort. "The Special Forces community, including 1st Special Forces Operational Detachment-Delta are known as quite the professionals, and he was the epitome of that. It's the least we could do to honor him."
Landreth, 63, of Southern Pines, North Carolina grew up in Holley, Florida and proudly served in the U.S. Army Special Ops Delta Force. He was laid to final rest October 30, 2020 at Arlington National Cemetery.
Ric was born April 1, 1957, at Eglin Air Force Base, Fla. to the late Thomas & Peggy Broxson Landreth.
He was a veteran of #CSquadron, 1st SFOD-D, and would undertake several high-risk operations alongside his brothers in arms all over the world. He had more than 30 years of military service, including deployments to Grenada, Panama, Somalia, Bosnia, Afghanistan and Iraq.
He retired in 2005 at the age of 48 after serving 7 tours in 5 conflicts.
"Ric would never let us tell anyone this, as he and his squadron were all men of honor, but the book and movie 'Black Hawk Down' was about his squadron in the Battle of Mogadishu in Somalia," said his brother Mikey Landreth. "Ric was the real life guy of one of the characters."
Family members say Ric loved his country and was extremely proud and honored to have served with such an elite group of brothers in arms.