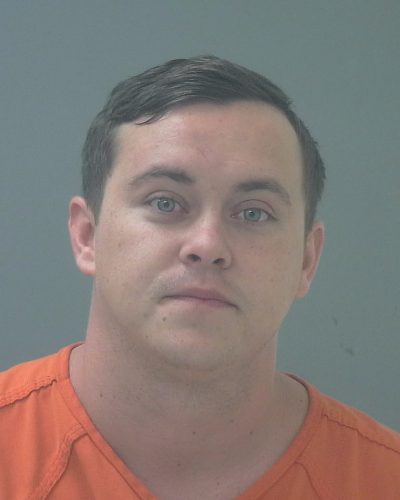 Gulf Breeze Police around 8:30 p.m. on March 16 responded to an agency assist with Escambia County Sheriff's Office in regards to a subject released from Gulf Breeze Hospital.
Upon arrival cops found a male subject out front, stumbling, unsteady on his feet, only clothed in boxers and socks and unable to make a coherent sentence due to severely slurred speech. The suspect was unable to answer any questions, but an Escambia deputy informed city police that the suspects name was Alex and that he had been trespassed from Flounders on the beach.
Once inside the hospital the suspect, later identified as Alex Randall Trotter, began to be abusive to the uniformed medical hospital staff attempting to administer medical treatment, according to his arrest report.
The on duty charge nurse stated that Trotter attempted and actually head butted one nurse, spit at multiple others and bit staff that was attempting to provide him with medical treatment.
Uniformed security staff at the hospital attempted to assist the uniformed medical nurses and was also threatened in a similar manner when Trotter was unrestrained.
Police determined via interviews and witness statements that the said events were to have taken place in the emergency room area and that it took nearly the entire on-duty staff to intervene and prevent Trotter from further assaulting and battering the staff.
Trotter was booked into Santa Rosa County Jail and remains behind bars. He's facing a third-degree felony count of battery and a first-degree misdemeanor count of simple assault.