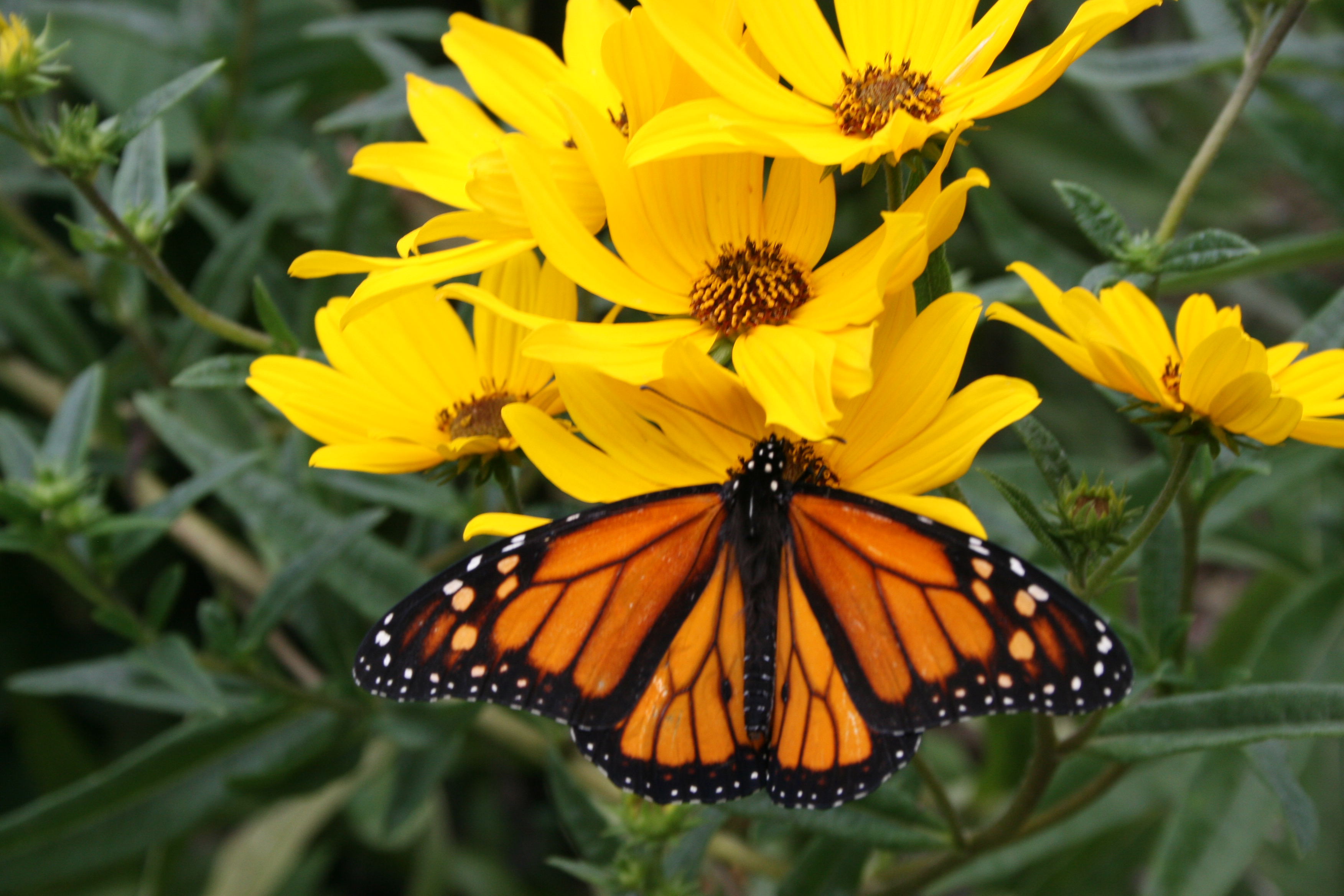 Join the Panhandle Butterfly House in celebrating the journey of the monarch butterfly at the 12th Annual Monarch Madness Butterfly Festival, Oct. 6, 10 a.m. to 4 p.m. at 8581 Navarre Parkway in Navarre just west of the Navarre Bridge.
Visitors can tour the vivarium – a screened structure housing hundreds of butterflies and the butterfly-attracting plants – and learn about the life of the monarch butterfly and the mystery of monarch migration. The Panhandle Butterfly House is a certified Monarch Waystation with
Monarch Watch
, an educational, conservation and research organization at the University of Kansas. Children will be issued a "Monarch Madness" passport and travel through the waystations to solve the monarch mystery.
Children, ages five and up, and adults will be able to tag and release a monarch butterfly. "Tagging of monarch butterflies is done in conjunction with the University of Kansas that researches the geographic origins of monarchs that reach Mexico, the timing and pace of the migration, mortality during migration and changes in geographic distribution," said Mary Salinas, UF/IFAS Extension Santa Rosa County Agent.
Other features include:
Interactive games
Butterfly-themed items for sale at the Monarch Market
Self-guided monarch migration tours through outdoor butterfly garden
Advice on lawns, landscapes and gardens from the Santa Rosa County Master Gardeners
Grilled hamburgers, hot dogs, and other food and drink items, sold by Holley-Navarre Elks Lodge #2787, benefitting local charities
Admission to the Panhandle Butterfly House is free and donations are accepted. The butterfly house and its outdoor science lab are supported by visitor donations. Monarch Madness is brought to you by the Panhandle Butterfly House with help from the Santa Rosa County Tourist Development Office, as part of the 2018 Beaches to Woodlands Tour.