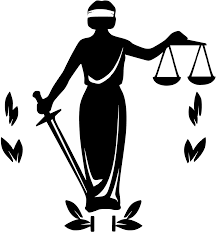 State Attorney Bill Eddins today announced that Circuit Judge David Rimmer sentenced Ethan Alexander Marsh-Hual, 14 years of age, to 15 years in state prison followed by 10 years of probation after Marsh-Hual entered a plea to Attempted First Degree Premeditated Murder with a Weapon, Burglary of an Occupied Dwelling Causing Damage Over $1,000, Arson, and Burglary of an Unoccupied Conveyance.
In the early morning hours of March 17, 2018, Marsh-Hual entered the garage of his neighbor's residence, located near Jay, and set a fire next to the interior wall of the residence while the occupants were inside asleep. After setting the fire, he piled multiple items on the fire, including a gas can and a propane tank. He then entered the attic intending to set a fire there as well, however, he was unable to start a fire due to the amount of smoke. After hearing a noise near the door, he fled and returned home. One of the occupants of the residence discovered the fire when was awakened at approximately 3:30 a.m. The Santa Rosa Sheriff's Office and State Fire Marshall's Office responded to the scene to investigate the fire.
During the investigation, Marsh-Hual admitted to setting the fire in an attempt to kill one of the occupants of the residence. He advised investigators that he had been planning it for several weeks and that prior to going to sleep the night before, he set his alarm for midnight to wake up and carry out his plan.
Following his arrest, Marsh-Hual was charged as an adult after being indicted by a Grand Jury.
Amber Rowland prosecuted the case for the state. Please contact Amber Rowland at (850) 981-5500 if you have additional questions.