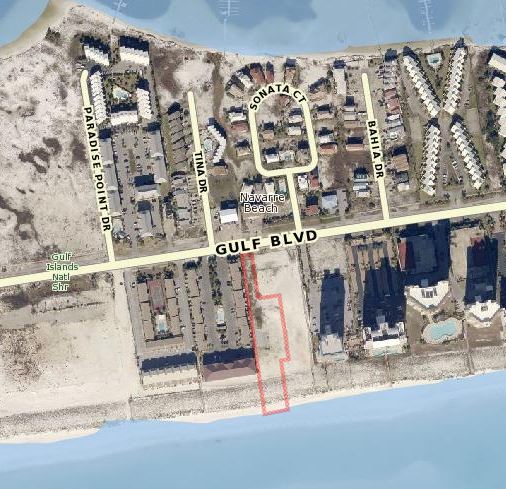 Santa Rosa County officials have confirmed that planning and zoning staff held a pre-application meeting this week to discuss a planned 17-story Gulf-front hotel on Navarre Beach.
The 1.06-acre parcel eyed for development is located at 8459 Gulf Boulevard, just west of Carribbean Resort and near the construction site of a 7-story Springhill Suites by Marriott hotel, which is being built where the former Holiday Inn stood.
Director of Planning and Zoning Beckie Cato said staff met with representatives from Key Development Group regarding the project.
Cato said the property had been previously rezoned for a hotel. She said the hotel brand could not be confirmed, but sources close to the project tell South Santa Rosa News that it could be a Hilton.
The site of the planned project is the location of a former condominium complex, which was also demolished following the 2004 hurricane.