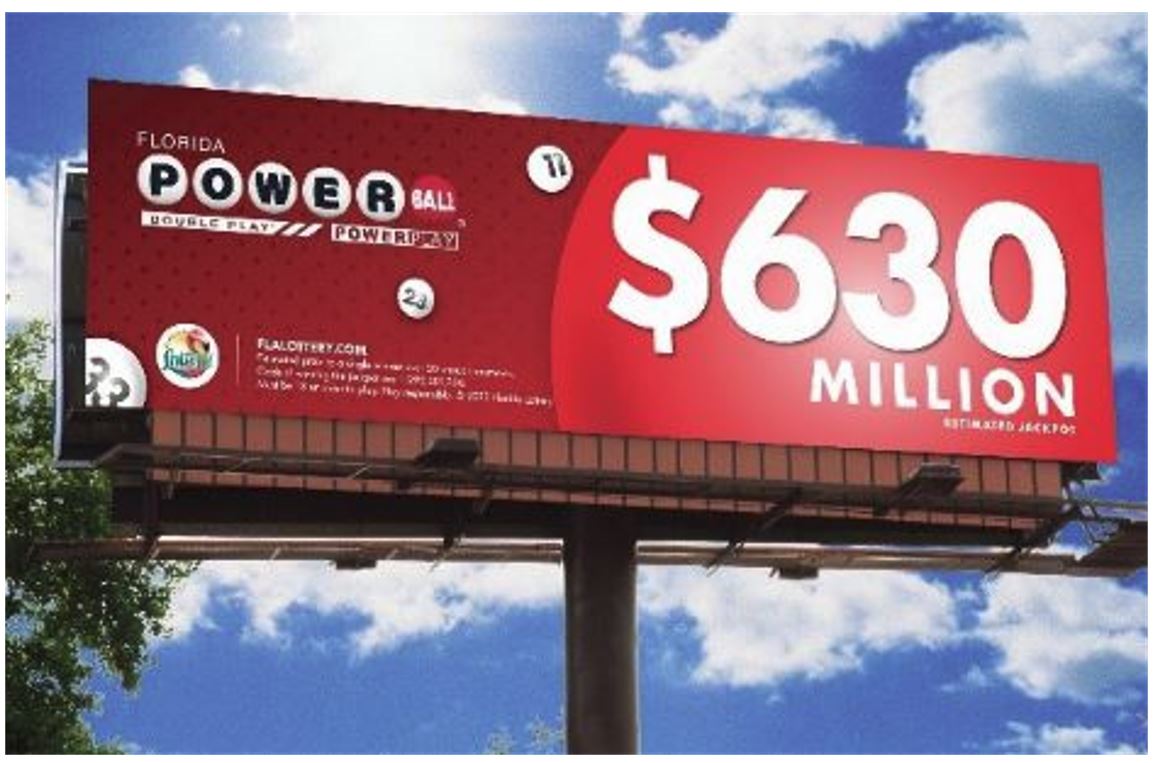 The jackpot for tonight's POWERBALL® drawing has increased to an estimated $630 million! The POWERBALL jackpot has rolled 39 times since the October 4, 2021 drawing, generating more than $54 million in contributions to the state's Educational Enhancement Trust Fund (EETF).
Jackpot winners have the option to receive their winnings in 30 annual installments or as a one-time, lump-sum cash option of approximately $448.4 million. In addition to the jackpot, players have the chance to win non-jackpot prizes ranging from $4 to $2 million by matching other number combinations.
POWERBALL jackpots start at $20 million and roll until the jackpot is won. Players win by matching the five white ball numbers (1-69) and the Power Ball number (1-26). The overall odds of winning a prize in the game are approximately one-in-24.87. 
Additionally, players have the chance to win two other amazing jackpot prizes this week from the MEGA MILLIONS® and FLORIDA LOTTO® Draw games! Friday's estimated MEGA MILLIONS jackpot is $278 million and tonight's estimated FLORIDA LOTTO jackpot is $13.75 million.
Players can purchase tickets at any of the more than 13,000 Lottery retailers across the state for the chance to become Florida's newest multi-millionaire. Players are reminded to sign the back of their tickets at the time of purchase and keep them in a safe place. The integrity of all games is of utmost importance to the Florida Lottery. As always, the Florida Lottery reminds all players to play responsibly and remember that it only takes one ticket to win.