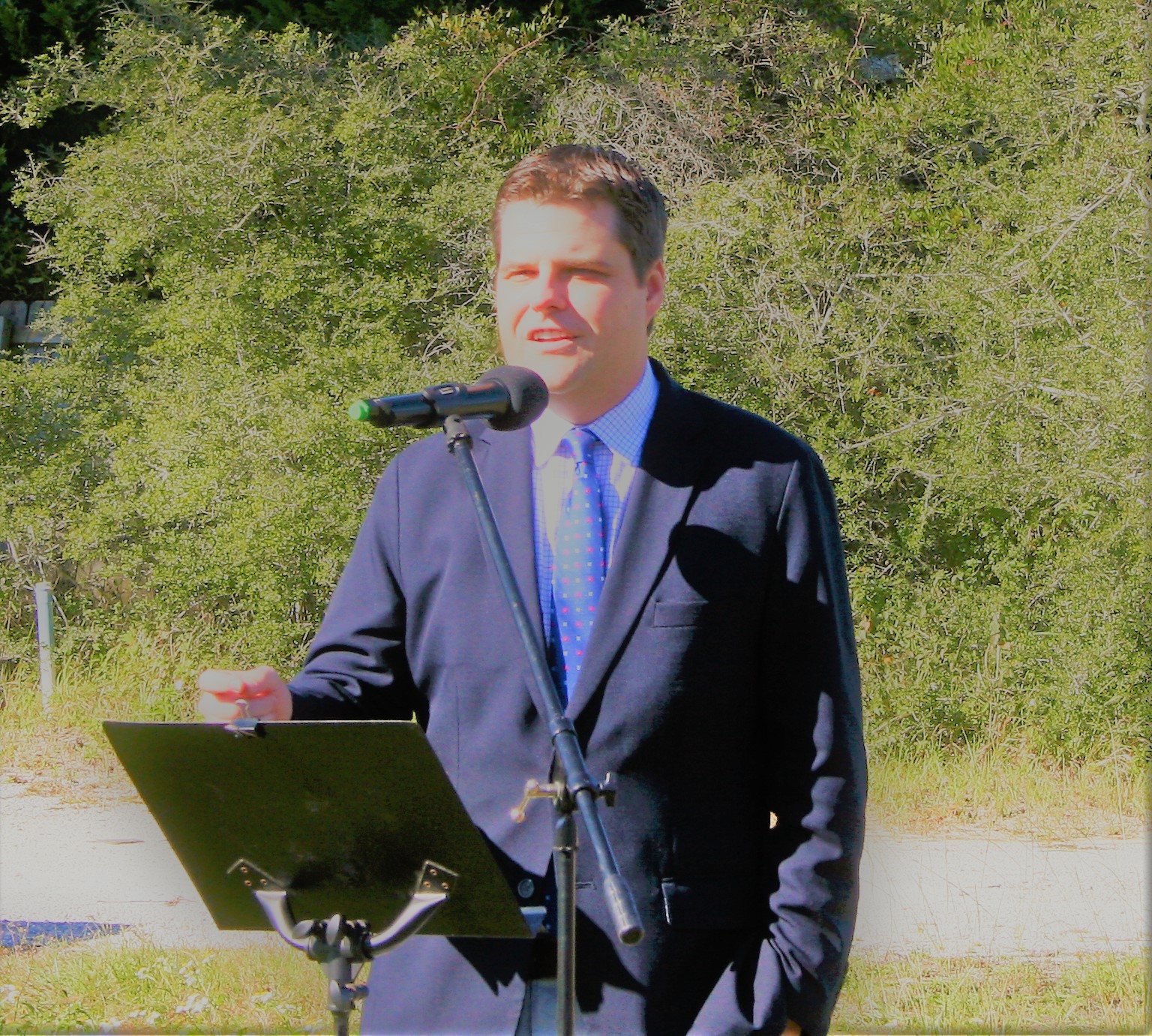 Congressman Matt Gaetz is excited to announce that he will be hosting the 2018 Congressional App Challenge (CAC), a competition for students in middle and high school. The CAC encourages students to learn to code, through an annual district-wide competition.
The Congressional App Challenge accepts computer programs (or apps) written in any programming language, and for any platform, including desktop, web, mobile, Raspberry Pi, and others.
The Challenge is currently accepting submissions. Students are encouraged to register online by September 10th before submitting their apps. Students can register atwww.CongressionalAppChallenge.us. The submission deadline is October 15, 2018.
The competition is open to all students, regardless of coding experience, who meet the eligibility requirements. Students are eligible to participate as individuals, or in teams of up to 4 members. At least one student on the team must be a resident of and attend school in the 1st Congressional District of FL (counties of Escambia, Santa Rosa, Okaloosa, Walton, and a portion of Holmes).
The culminating event for the competition will take place at the 2018 Congressional App Challenge and STEM/Cybersecurity Expo onSaturday, October 27, 2018 at the Pensacola Campus of University of West Florida, 11000 University Parkway, Pensacola, FL, from 1:00 – 4:00 pm. At this event, students will present their app video demos to the panel of judges (and Congressman Gaetz). There will be industry informational tables set up throughout the expo for attendees to visit, and the awards program ceremony, where the winners will be announced, will take place later in the afternoon. The winning apps will be eligible to be featured in the U.S. Capitol, on House.gov, and on the Congressional App Challenge website.
The CAC was created because Congress recognized that STEM and computer-based skills are essential for economic growth and innovation. By some estimates, the U.S. may be short by as many as a million programmers by 2020.
"I am pleased to be hosting the App Challenge again," Congressman Gaetz said. "STEM, computer, and coding skills are extremely valuable in today's data-driven world, and students who develop these skills are preparing themselves well for the jobs of the future. It was inspiring last year to see so much talent from within the district, and I look forward to another successful App Challenge this year."
For further information about the Congressional App Challenge, please visit www.CongressionalAppChallenge.us, or email Laura Rakas at laura.rakas@mail.house.gov