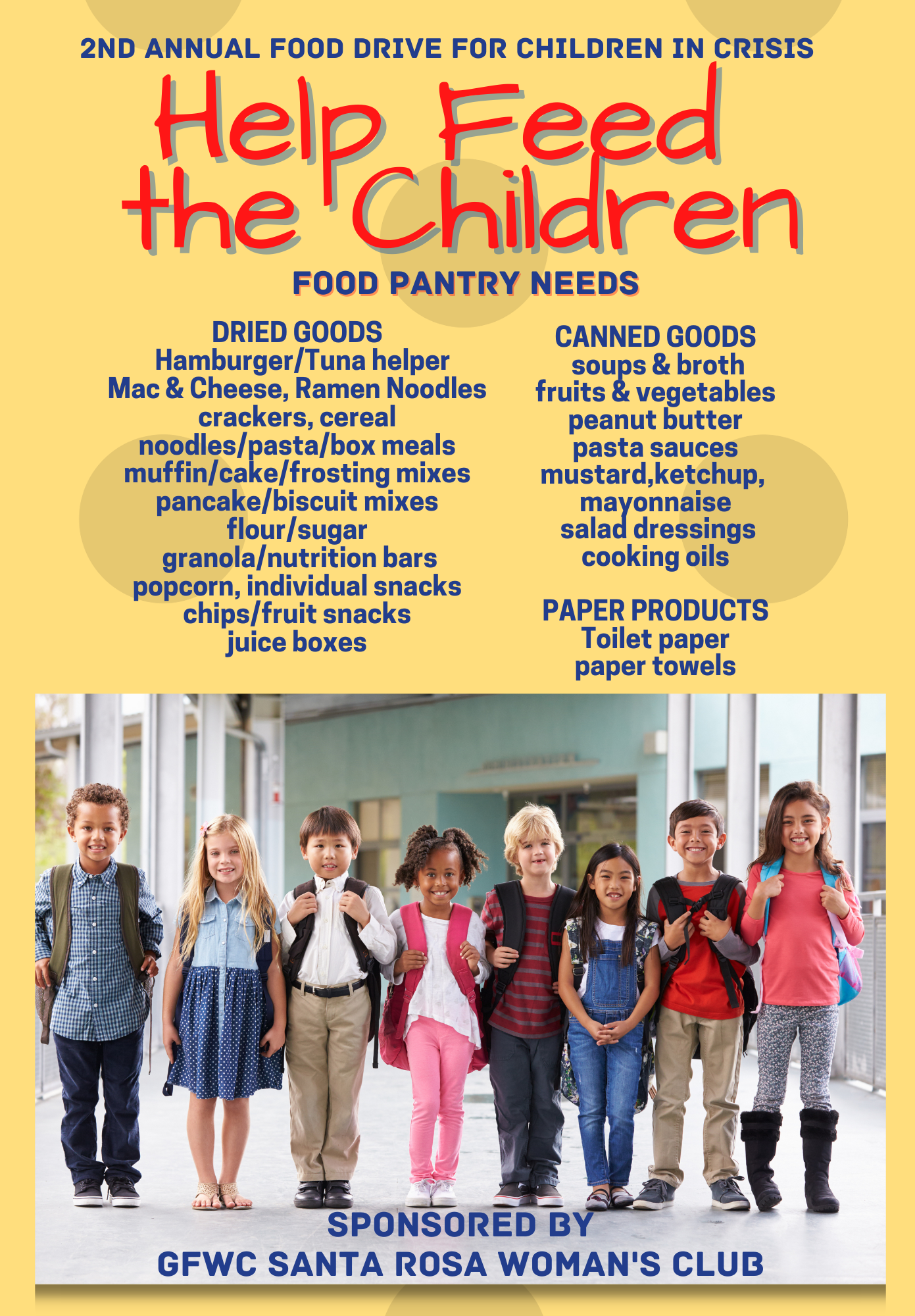 Santa Rosa Woman's Club, a longtime advocate for foster children, is sponsoring its 2nd Annual "Help Feed the Children" canned food drive to stock the pantry at the Children in Crisis Neighborhood campus. This year's drive is underway now through April 28.
Last year's effort resulted in collections of 9,058 pounds of food donations plus more than $6,000 in cash and grants for the charity, per SRWC.
Retail businesses, offices, neighborhood homeowners' associations, civic organizations, clubs and church groups, realtors, gyms, and corporate offices are asked to serve as collection sites.
Businesses and groups can provide their own collection bin or request delivery of a bin by contacting SRWC via srwcwomansclub@gmail.com or 678-381-6085.
S & L Buildings, located just one block north of U.S. 98 at 5302 East Bay Boulevard in Gulf Breeze, will again serve as a drop-off location.
Collected items will be donated to Children in Crisis, Inc., a non-profit organization which provides homes for abused, neglected, and abandoned children with the goal of keeping siblings together. CIC provides the only emergency shelter for young children removed from an unsafe environment on short notice in Okaloosa, Walton, Escambia, and Santa Rosa Counties.
The CIC neighborhood consists of an emergency shelter, five family foster homes, and eight studio apartments for young adults who age out of foster care and could otherwise be homeless. Also on campus is Kay's Cupboard, the food pantry which Santa Rosa Woman's Club hopes to stock to full capacity. The 800-square foot stand-alone building is equipped with shelves for storing canned and boxed goods, freezers, and refrigerators for fresh produce and dairy. House parents stock their kitchens from the pantry prior to shopping retail.
"Our greatest treasure and resource for our future are the children of our community. SRWC believes in protecting and nurturing the most vulnerable of our children as they strive to become responsible, happy, successful adults," says Sheree Northrup, club chairman of the Help Feed the Children Food Drive.
For more information visit santarosawomansclub.org.