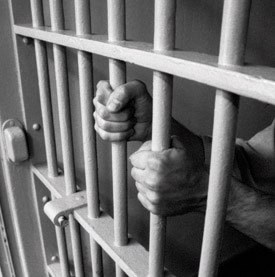 Bill Eddins, State Attorney for the First Judicial Circuit, announced today that Darell Robinson has been sentenced to 30 years state prison on the charge of Solicitation to
Commit First Degree Murder.
Robinson was convicted after a jury trial in July. The charges arose from an incident which occurred in March of 2016.
Robinson, while incarcerated in the Okaloosa County Jail, solicited his cellmate to kill the victim in his pending case in exchange for being bonded out of jail. The cellmate reported the solicitation to commit murder to the Okaloosa County Sheriff's Office.
The cellmate agreed to wear a recording device to capture conversations. In the recorded conversations, the Defendant is heard describing ways that the murder could occur including poisoning, overdosing or shooting, where the victim lived, where the victim spends time, where the victim went to school and ways to make a silencer.
The sentence was imposed by Circuit Judge William Stone. The Okaloosa County Sheriff's Office was responsible for the investigation and arrest. Assistant State Attorney Jack Schlechter was responsible for the prosecution.
Any questions can be directed to Assistant State Attorney Jack Schlechter at (850)) 651-7260.