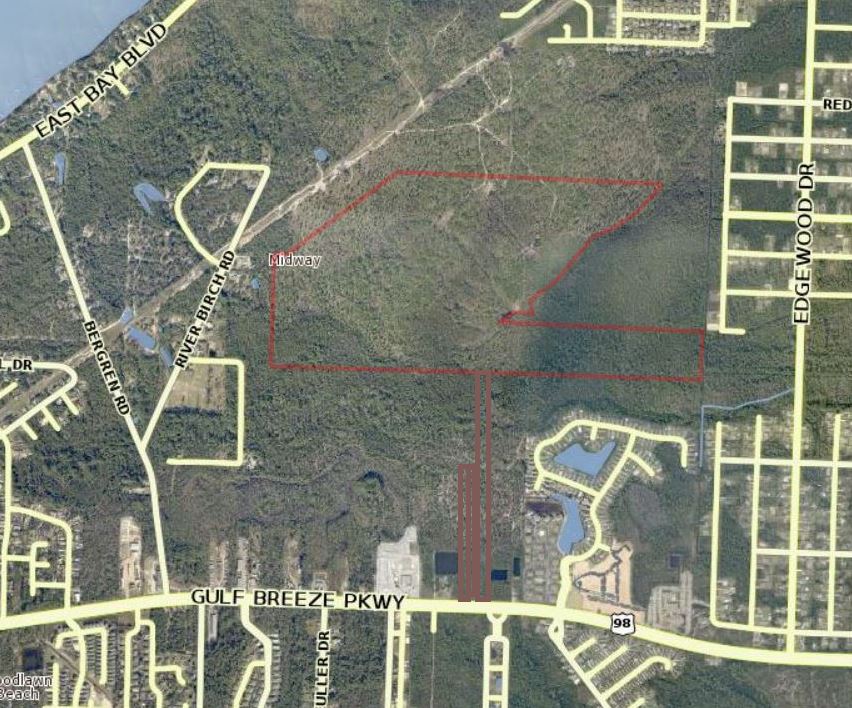 Forest Bay Estates, LLC in August purchased more than 225 acres just west of Edgewood Drive, and the owner says he'd like to develop 300 single-family residences on the property.
Cliff Mowe, owner of Forest Bay Estates, said he's working to sell the entire property to D.R. Horton, a company which bills itself as "America's largest new home builder by volume."
Forest Bay Estates purchased several parcels for $2.65 million, and three of the smaller parcels connect the larger parcel to U.S. 98 on the west side of two large apartment complexes located on Reserve Boulevard.
The property is currently zoned commercial and non-agricultural.
Additionally, a developer based in Alabama in April bought two parcels which are adjacent to Forest Bay Estates' U.S. 98 frontage. Those parcels are on the east side of the property and total about 25 acres.
Smart Living, LLC was formed in June 2012 and is owned by Louis W. Breland, who has since 1975 developed more than 30,000 single/multi-family homes, office buildings, high-rise condominiums, retail centers and self-storage facilities throughout Alabama and the Southeast.
Calls by South Santa Rosa News to Smart Living, LLC seeking information about plans for the $800,000 U.S. 98 land purchase in Navarre have not yet been returned.