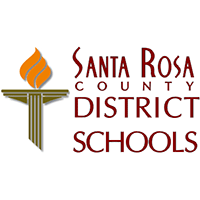 Santa Rosa County Schools Superintendent Tim Wyrosdick at the January 13 Greater Navarre Area Chamber of Commerce breakfast announced his recommendation that district schools revert back to seven periods.
The move would add 30 minutes to the day for elementary and high school students during the 2017-2018 school year. Teachers would continue working 7.5-hour days.
According to Wyrosdick, the Great Recession forced the district to enact cost-saving measures, including shifting to a six-period school day for students. "It was tough," Wyrosdick said. "It's been torturous going to a six-period day."
The shift back to a seven-period day would cost roughly $3 million, and a related resolution has been added to the Jan. 17 school board meeting agenda.
In a memo to school board members from Assistant Superintendent of Finance Susan McCole, she states, "Due to the recommendation from the Superintendent, the School Board needs to approve a resolution for $3,000,000 to be reclassified as "committed" in the General Fund." The related general fund monies have been "unclassified."
David Godwin, a Pace High School math teacher, said the move would provide students with more opportunities to earn credits toward graduation. But he expressed concern that the change back might impact common planning periods for teachers who often discuss important curriculum issues during such sessions.
Additionally, moving back to a six-period day would require hiring more educators during a time when teachers are hard to find.
"There is a massive teacher shortage in Florida largely due to the passing of the 2011 SB736 bill which took away education's job security and fostered the fickle performance pay initiative," said Rhonda Chavers, president of the Santa Rosa Professional Educators.
Some union officials have expressed concerns that reclassifying the $3 million to committed funds will lower the district's financial condition ratio and have a negative impact on upcoming salary negotiations.
"Unless our district is committed to offer competitive wages – this situation will continue to prevail and only furthers one to ask where will 60 additional "quality" educators magically appear from in order to implement the seven-period day," Chavers said.