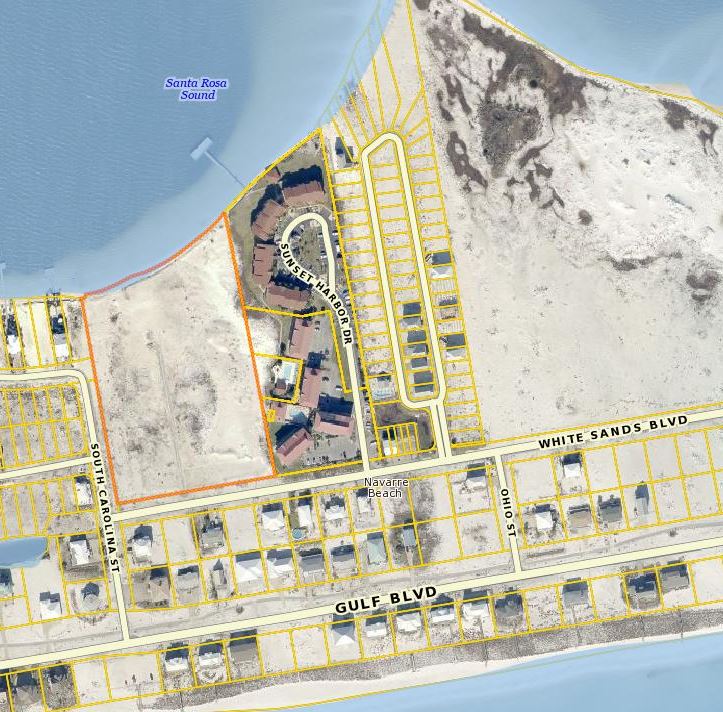 Developer Steve Herring is planning a 68-unit housing development called Topaz Beach on 8.5 acres at the west end of South Carolina Street on Navarre Beach.
Herring has submitted a variance request to Santa Rosa County, seeking to reduce property setback requirements from 30 feet to 10 feet on the front and to 10 percent of lot width on the sides and rear. Additionally, the application also seeks to reduce the size of the right-of-ways and utility easements.
The request was scheduled to be presented to the county's zoning board during its October meeting, but the matter was postponed until the Nov. 10 meeting.
"Reducing the setback for front and side result in a better product," stated Herring on his variance application.
According to Herring, the property is configured in a way that existing setbacks causes a "hardship" on obtaining buildable areas and lot yield for a single family development.
Herring attended the Oct. 15 meeting of the Navarre Beach Leaseholder and Residents Association, which did not take a formal position on the issue. However, "heated discussion" took place in which some members expressed concerns about infrastructure, traffic and loss of views.
The zoning board meeting starts at 6 p.m. and will take place Nov. 10 at the Tiger Point Community Center, located at 1370 Tiger Park Lane in Gulf Breeze.