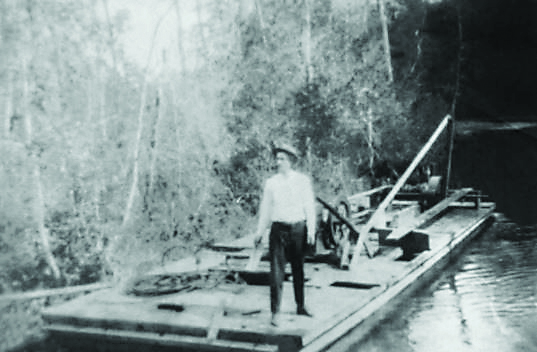 A new Yellow River Bridge is under construction as part of the expansion of Highway 87 South from a two-lane road to a four-lane divided highway.
Before bridge construction began, a team of researchers excavated an area in the right of way near the planned new bridge's landing, where three homes and a store owned by Broxson family descendants once stood.
According to family memories and records, Joseph "Robert" Broxson Sr, patriarch of the large local Broxson family, was born in 1812 and moved his family from Holmes County to Santa Rosa County around 1862 — during the Civil War.
His son, "Joseph" Robert Broxson Jr, eventually had a large family with 18 children and lived on Yellow River for more than six decades.
Two of Joseph's sons, William Milton and Henry Y. "Sharp" Broxson married sisters, Frances and Mae Berrian, respectively, and lived nearby on Boiling Creek many years.
The families lived off the land and made their living manufacturing products from the resources in the forest, making shingles and turpentine and building ships.
William J. Wells, author of Pioneering in the Panhandle, a local history book, was married to Sharp and Mae's daughter, Etta.
In Wells' book, he mentions how the family was forced from their homesteads when Choctawhatchee National Forest was consolidated ­—before the property became part of Eglin Air Force Base.
The plight of the family during their time on Yellow River will be featured in upcoming articles in this series.