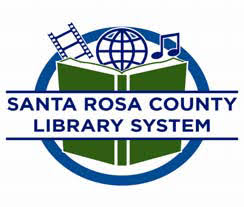 Volunteers from AARP Tax-Aide will be assisting with taxes at three Santa Rosa County libraries. The AARP Tax-Aide program is the nation's largest free, volunteer-run tax preparation and assistance service, providing service to millions of low and middle-income taxpayers, with special attention to those ages 60 and older. Patrons are served on a first come, first served basis. Preregistration is not accepted, and space is limited, so arrive early.
Gulf Breeze Library (through April 15)
Mondays, Tuesdays, and Thursdays: 9 a.m. – 1 p.m.
Milton Library (through April 11)
Tuesdays and Wednesdays: 1 – 5 p.m.
Thursdays: 9 a.m. – 4 p.m.
Navarre Library (through April 13)
Thursdays, Fridays, and Saturdays: 9 a.m. – 1 p.m.