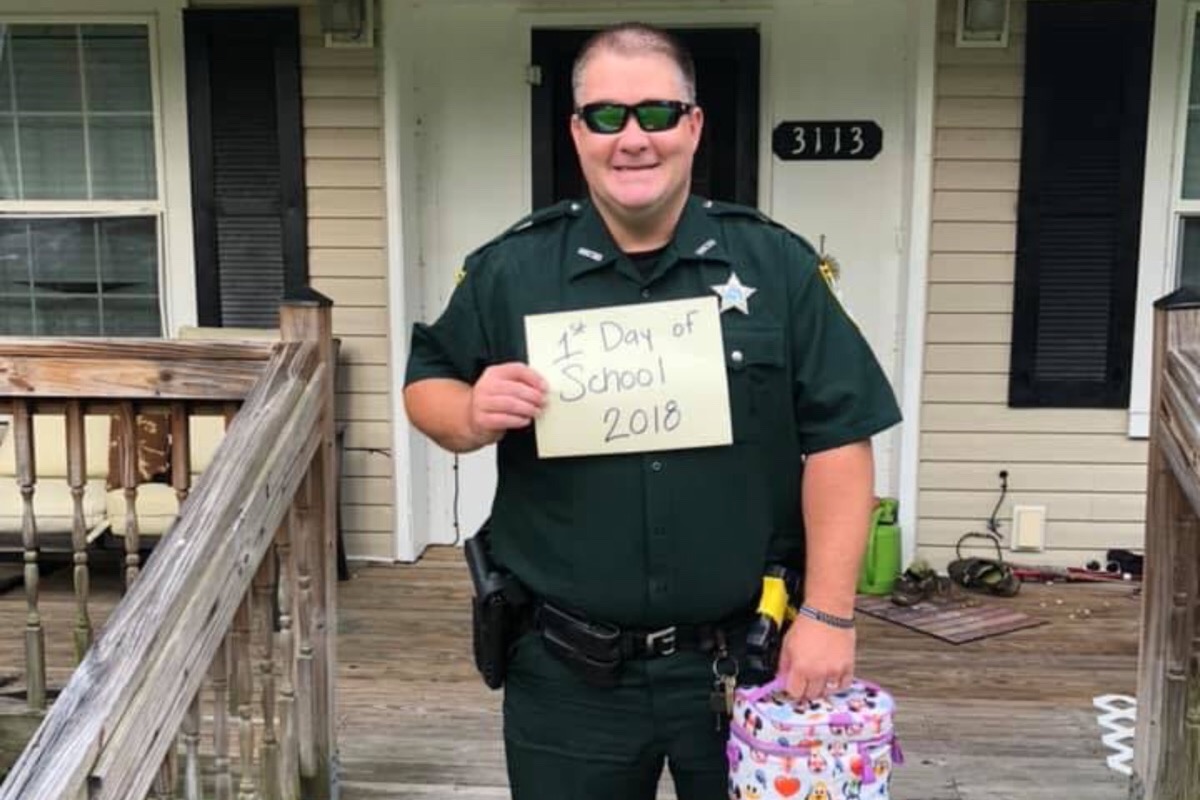 Santa Rosa County Sheriff's Deputy Matt Robinson, a school resource officer at Milton High School who lives in Navarre with his wife and five children, is recovering from a stroke, and the community is rallying support for him and his family.
"There is an account set up here at Santa Rosa County Federal Credit Union," said Nancy Hayes, Midway branch manager. "We have five branches if anyone wants to drop off the donation we can put it in that account."
Additionally, a GoFundMe account has been established: https://www.gofundme.com/matt-robinson-medical-expenses
Robinson was working March 12 at MHS when he began to experience stroke symptoms. He was transported to West Florida Hospital where it was confirmed he had suffered a stroke, and he was diagnosed with a brain bleed.
Matt's sister, Lindsay Loftin, a SRCFCU employee, said initially he was unable to talk and had paralysis on his right side.
"He is doing better today. He actually stood up and wanted to get out of bed," Loftin told South Santa Rosa News on Thursday. "He's moving his arm and legs and actually starting to talk in sentences, so he's definitely on the right track." She said his blood pressure is stable and he is able to eat now.
Nearly half of the GoFundMe account's goal of $5,000 has already been met. The money will be used to help Robinson's family meet the cost of the unexpected medical expenses. Additionally, he will also need rehabilitative care.
"We knew he was loved but had no idea," Loftin said. "We appreciate everything the community is doing for him."