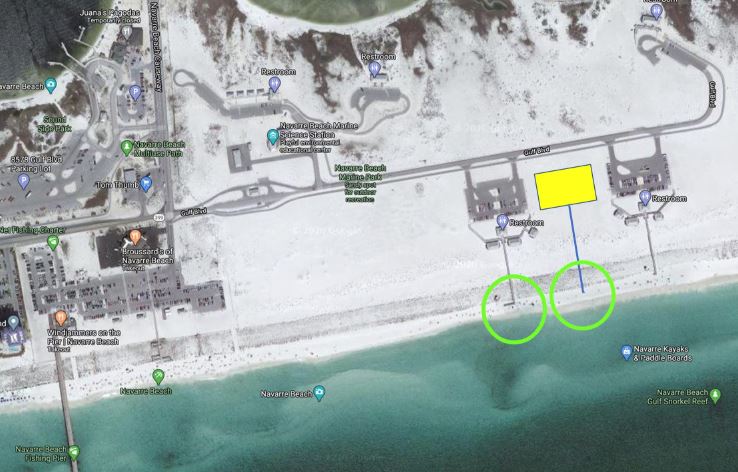 Santa Rosa County plans to reinstall two ADA beach access mats inside Navarre Beach Marine Park prior to the beach reopening at 2:30 p.m., Friday, May 1.
According to Assistant County Administrator Mark Murray, one will be positioned at the westernmost restroom/pavilion complex located at walkover 40D. The other will be positioned at the center restroom/pavilion complex loated at walkover 40E.
The previously installed mats had been removed last year in mid-September due to a lack of required state permitting. At the time, Santa Rosa County District 4 Commissioner Dave Piech said he was optimistic the mats could be reinstalled within 30 days.
Navarre Beach will reopen daily from 2:30-7:30 p.m., starting Friday, May 1, following a closure due to the COVID-19 pandemic. Navarre Beach Fishing Pier will also open daily during those same hours with access available to the public with regular admission fee prices.
Additionally, although parking at public beach accesses west of the Navarre Beach Fishing Pier was initially announced to be restricted, the county issued a press release yesterday, public parking would be allowed at all public beach accesses.