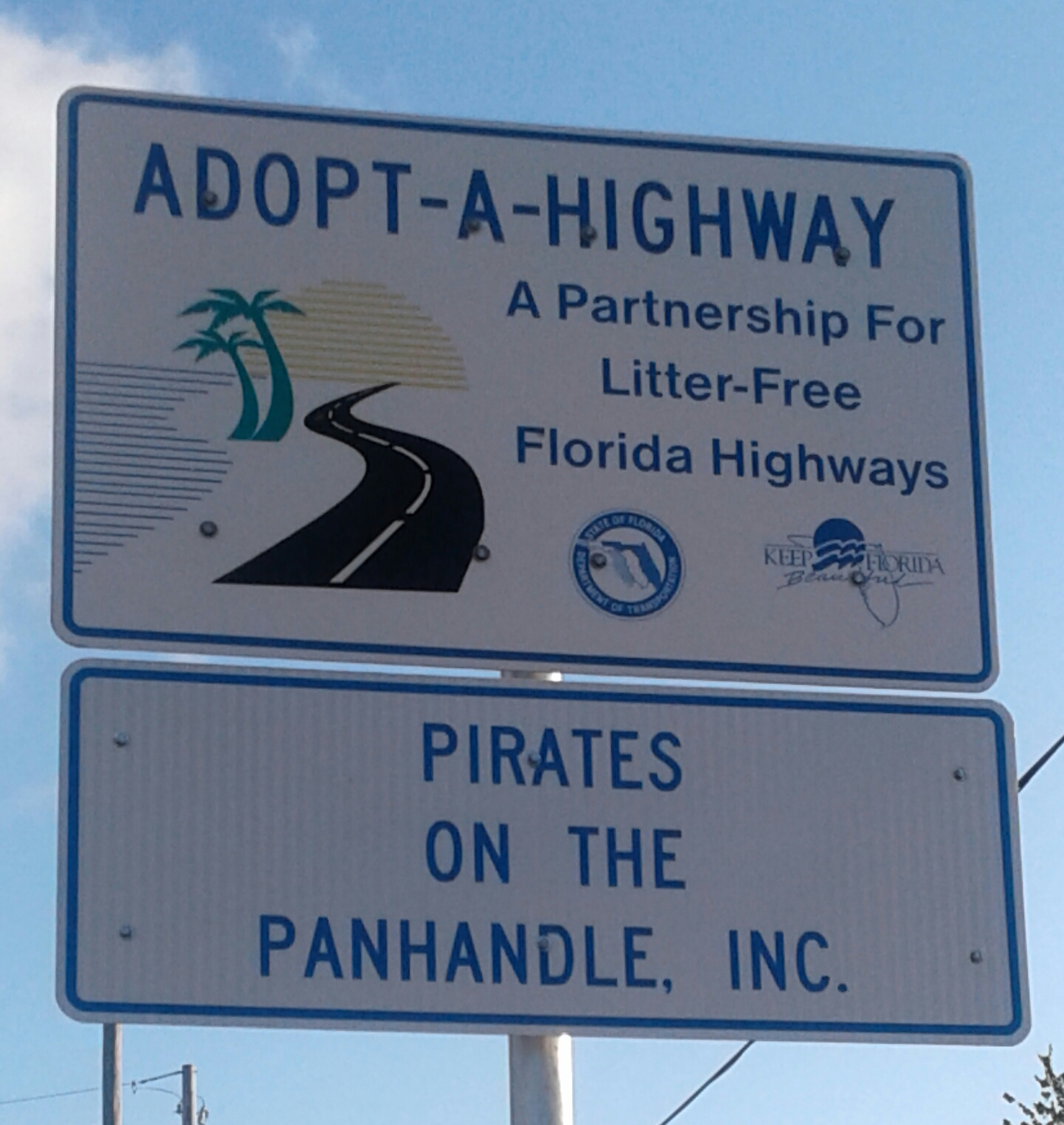 The Pirates on the Panhandle Social Club will host their annual spring cleanup of Hwy. 87 South on Saturday, April 10.
The Pirates have been cleaning the sidewalks along the portion of Hwy 87 S, from East Bay Boulevard to the intersection with U.S. 98, for the past eight years.
Club members and volunteers plan to meet at 8:30 a.m. at Alphy's Restaurant, located at 1900 Hwy. 87 S, for breakfast before organizing cleanup of the roadway in segments.
The Club will provide safety vests, gloves, pick-up sticks and bags for those helping and ask participants to wear work shoes and bring sun protection, if desired.
An after party will take place at St. Michael's Brewery, located at 2199 Hwy. 87 S. For more information call 850-501-2255.