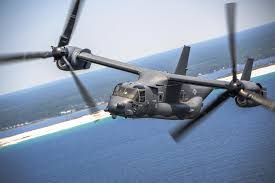 An Air Force CV-22 Osprey, assigned to the 1st Special Operations Wing, made a precautionary landing on June 4 at
approximately 11 p.m. in a field near Ashland, Alabama out of an abundance of caution.
This occurred during a routine training mission, and of the five crew members, none were reported injured per base officials.
"We appreciate all the help and support we are receiving from the community and emergency services here in Ashland," said Lt. Col. David Lucas, 1 Special Operations Group deputy commander.
More information will be released as it becomes available.