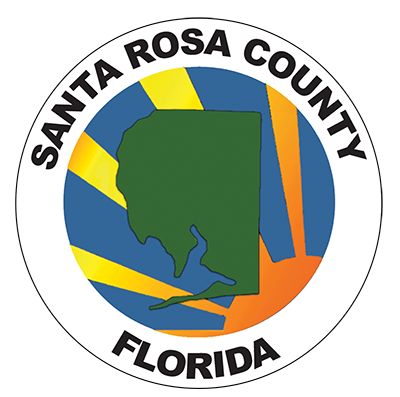 County officials had to blow the dust off of their special events permit policy after the county determined it had outgrown its old set of standards as the area continues to grow.
The discussion, brought up at Monday's commission meeting, centered around the county's outdated policy that doesn't differentiate how to charge certain groups in regards to renting out county parks or pavilions. It also brought up major issues like alcohol permits in certain parks.
Discussion on alcohol consumption in county parks arose after the county encountered a steep rise in major events that have drawn in alcohol-friendly crowds to areas like Navarre Beach and East Milton. Events like Country on the Sound and the Tough Mudder have been able to pull permits to allow alcohol consumption.
The county's planning director Beckie Cato said the county has been looking to update the policy to perhaps allow groups to serve or sell alcohol at parks other than Navarre Beach County Park. Areas like Navarre Park, a highly utilized family park.
Mention of the consumption sparked a chord with Commissioner Rob Williamson.
"I don't know why Navarre Park was singled out in this. We don't have Navarre Beach Marine Park, for example, or any other county parks on this," he pointed out. "My own personal view on that is, if there's going to be a rental or restriction of use of county parks by a non-profit entity or otherwise, that requires approval…if that group wants to have alcoholic beverages, that would also need to be approved.
"I don't know if I'm in support of identifying Navarre Park or recognizing non-profits for being allowed to have alcohol served in the park."
Williamson said he wanted to make sure that as the county mulls over their old standards, that they look to make the permit process stricter when it comes to alcohol permits in certain county parks.
"When you look at Navarre Park, it may have started out as a community-only usage park, but now it is heavily used by visitors who come to our area. When families come to Navarre, one of the places that they bring their kids is the splash pad and Navarre Park. We have to be careful if we have visitors here from out of town and they have an event going on that they aren't aware of where they have alcohol being served," Williamson said. "The beach is one thing, but county parks, that should require pre-approval by the board."
The discussion shifted to allowing alcoholic beverages at county parks and facilities for events like weddings.
"I think as we go through this process, we need to look how our community centers are being used and our county auditoriums. With weddings you want champagne, wine…we have to look at how those uses have changed over times and make sure we are addressing those appropriately," said commissioner Don Salter.
The county is still working on updating its policy and will discuss it as they make changes at a future date.