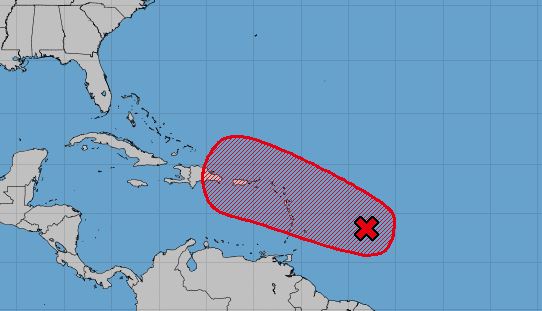 The National Hurricane Center this morning provided the latest update on Invest 92L, a low-pressure system located about 500 miles east of the Windward Islands which is producing near tropical-storm force winds . Per NHC, there is a high chance of tropical cyclone formation within the next 48 hours, and an Air Force Reserve Hurricane Hunter aircraft is scheduled to investigate the system this afternoon.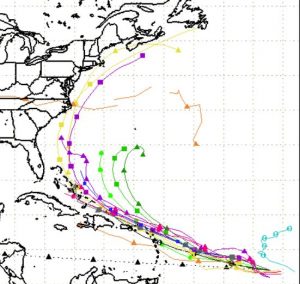 \
Graphic by South Florida Water Management District
According to NHC, a tropical depression or tropical storm is likely to form during the next couple of days, and the system is expected to move west-northwestward at 15 to 20 mph.
* Formation chance through 48 hours…high…80 percent.
* Formation chance through 5 days…high…90 percent.