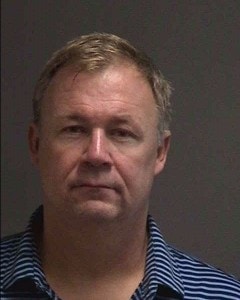 More details about an alleged $25 million extortion scheme against Florida 1st District Congressman Matt Gaetz are coming to light.
Gaetz, during Tucker Carlson's Fox News television show Tuesday, accused former federal prosecutor David McGee of the Beggs & Lane law firm in Pensacola of being the former Department of Justice official involved in the alleged extortion of his family, which Gaetz claims is under investigation by the FBI and DOJ.
Gaetz's father, former Florida Senate President Don Gaetz, who found fortune in the hospice care industry, confirmed to POLITICO Reporter Matt Dixon that he had worn a wire for the FBI more than once and was supposed to meet Wednesday with Destin Developer Stephen Alford, an alleged co-conspirator.
According to the Okaloosa County Sheriff's Office, a joint investigation with the FBI resulted in Alford's 2015 arrest for state felony charges involving fraud, extortion, and grand theft. Alford, then 56, was charged for swindling approximately $350,000 from at least one investor by promising lucrative returns for money intended for real estate ventures.
Per OCSO, Alford also misrepresented real estate assets to the investor, and instead, used the money for personal use to include buying expensive jewelry, cars, and renting the luxury condominium at Destin Yacht Club, among other purchases. Alford at the time had been recently released from federal prison after serving a 10- year sentence for fraud in connection with an investment scheme to trade timberland to be used as an Air Force bombing range for prime Gulf-front property on Okaloosa Island.
Congressman Gaetz revealed information about the alleged extortion plot after the New York Times on Tuesday published a story citing three anonymous sources who allege he has been under investigation for involvement with a 17-year-old female.
The unnamed sources told the NY Times they had been briefed on an alleged investigation into whether or not Gaetz had a sexual relationship with a 17 year old and violated federal sex trafficking laws by paying for her travel.
Gaetz emphatically denies the allegations and has not been charged with a crime.