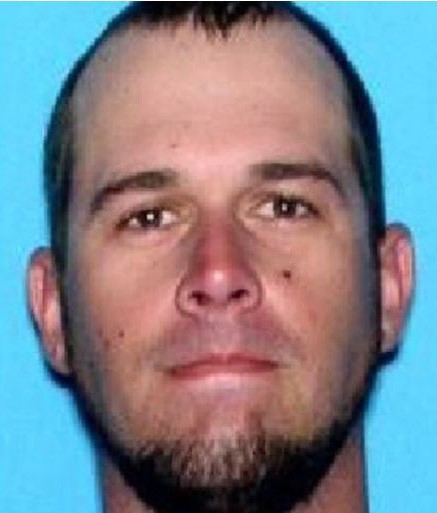 2:34 p.m. UPDATE: Santa Rosa Sheriff's Office Captain Scott Haines has confirmed that William "Billy" Phillip Kavchak, 27, has been arrested on charges unrelated to the AMBER Alert issued in connection with a missing 4-year-old Alanda Lee McCoy of Milton. "Our detectives located the vehicle and Kavchak and during a search found felony narcotics," said Haines.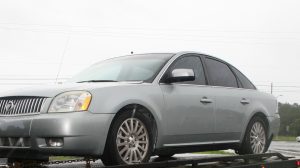 Alanda's mom's 2007 Mercury Montego, pictured above, was recovered this morning from Chablis Circle in Navarre.
UPDATED STORY:
A missing four-year-old girl from Milton was located Wednesday morning in the 7500 block of Chablis Circle in Navarre after a citizen contacted law enforcement with a tip.
The City of Milton police had been dispatched the night before in response to a missing juvenile report and a statewide AMBER alert was subsequently issued.
According to a statement released by Milton Chief of Police Anthony Tindell, during the course of the investigation information was obtained that Alanda Lee McCoy was last seen leaving Santa Rosa Medical Center in the company of William "Bill" Phillip Kavchak, 27 around 9:30 p.m. to go get ice cream.
But the duo never returned to the hospital.
Kavchak was known to McCoy's mother and was last known to be driving her vehicle, a green, 2007 Mercury Montego with Florida tag Y53UNW.
Following the citizen tip, McCoy was located at the home Kavchak around 11:30 a.m., Wednesday.
Santa Rosa County Sheriff's Office Captain Scott Haines said that detectives responded to the scene and discovered the car and found McCoy with Kavchak.
Haines said officers found felony narcotics during a search of Kavchak's person. He was taken to Santa Rosa County Jail.
Tindell said that "for all appearances (McCoy) seemed fine" and that she was being evaluated and questioned.
If anyone has any related information please contact the Milton Police Dept. at (850) 983-5423.