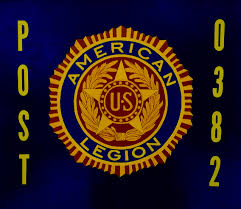 American Legion Post 0382 in Navarre is inviting young men in this year's junior class as recruits for Boys State, which will take place June 16 – 22, 2019.
Boys State has been a program of The American Legion since 1935 and is among the most respected educational programs of government instruction for high school students. Each participant becomes a part of the operation of his local, county and state government.
At American Legion Boys State, participants are exposed to the rights and privileges, the duties and the responsibilities of a franchised citizen. The training is objective and practical with city, county and state governments operated by the students elected to the various offices. Activities include legislative sessions, court proceedings, law enforcement presentations, assemblies, bands, chorus and recreational programs.
The American Legion has certain qualifications for prospective Boys State citizens. Following are the recommended guidelines employed by most Boys State programs:
Only males who have successfully completed their junior year of high school and who have at least one more semester remaining are considered. Previous participants of a Boys State competition are not allowed to attend a second session. Only those who illustrate leadership, character, scholarship, loyalty and service in their schools and community should be considered. Merit and ability are the basis for evaluation during the actual citizens' selection process.
Those interested in this year's program can find more information online at www.floridalegion.org/programs-services/boys-state. In addition, interested students may also contact Post 382 for further details at (850) 936-5888 or email: americanlegion85@bellsouth.net