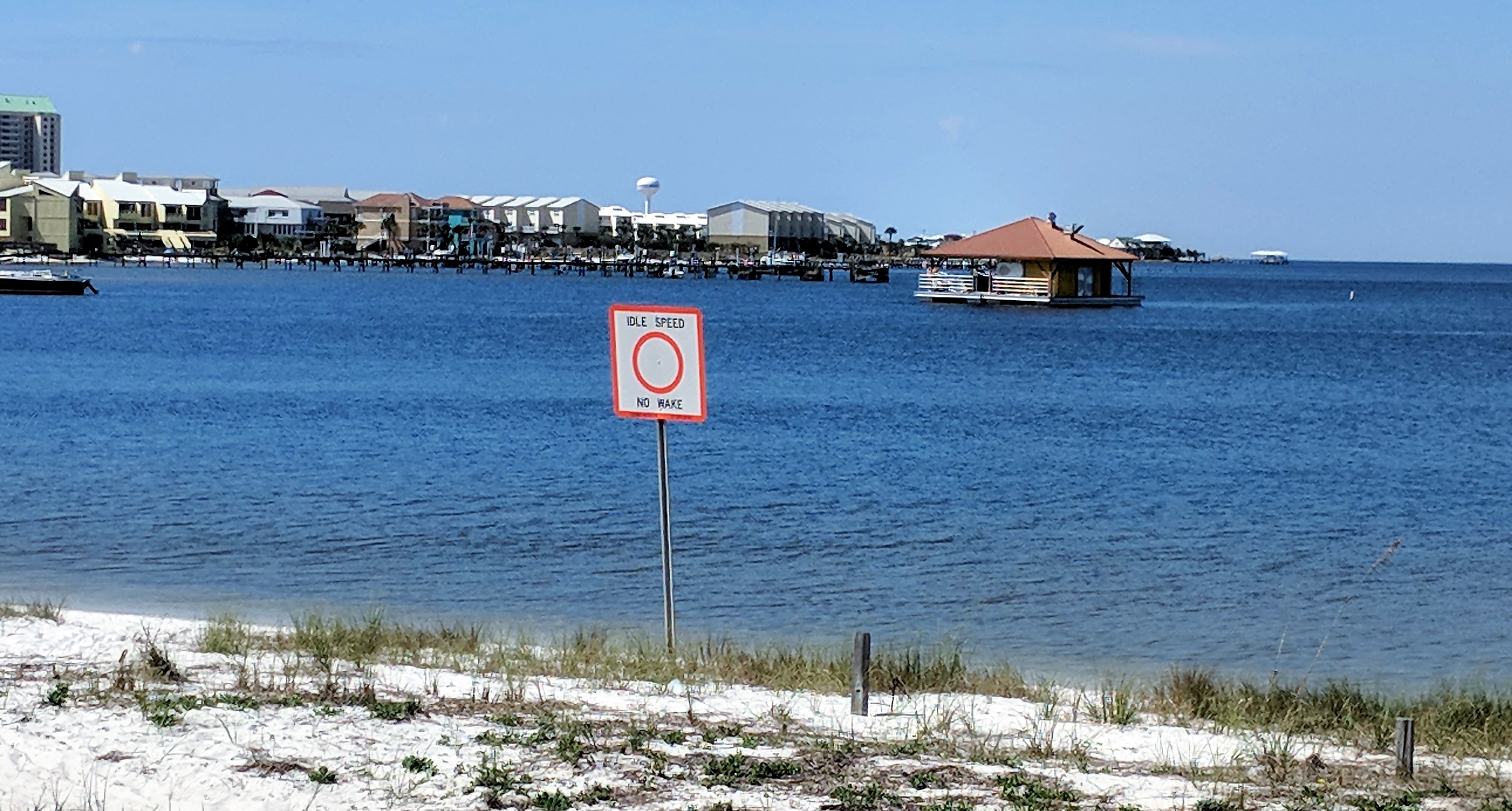 Social media erupted after a large house-like floating vessel was moored near the Navarre Beach boat ramp over the weekend. But owners say the vessel will not be staying in Navarre.
Additionally, the owner pointed out that the vessel is not owned by Dr. Sam Poppell as some social media posts have suggested. "Dr. Poppell is not involved at all."
The vessel's owner, who asked to remain anonymous, also dispelled rumors that the vessel was anchored up ahead of an outdoor concert planned for March 25 at nearby Juana's Pagodas. "I haven't heard anything about a concert," he said. "It has nothing to do with that."
According to the owner, the place the vessel is moored is a legal anchorage area per nautical charts.
"It won't be in Navarre," stated the owner. "It was as far as we could get it (late) at night," he said, pointing out that he did not want to reveal future plans for the vessel because he doesn't want to give competing businesses a head's up.