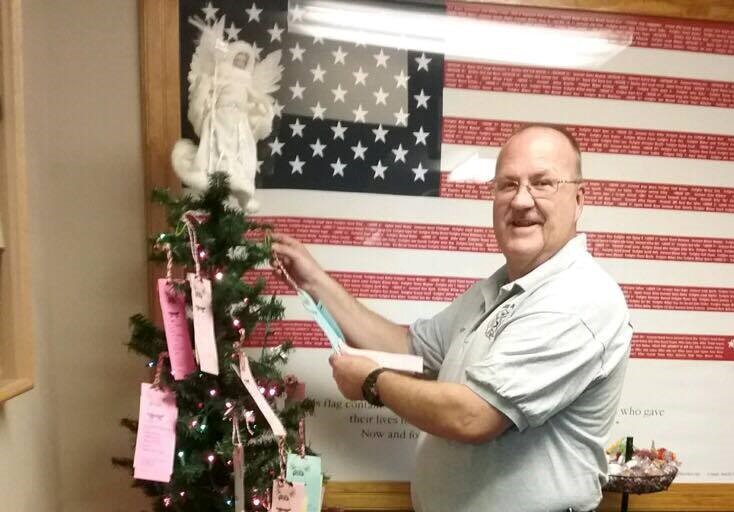 Interested in supporting local angel trees? Here are a couple of opportunities for you…
The Navarre Beach Area Chamber of Commerce is working with Caring and Sharing to collect bicycles for families served by the program.
"Our angel tree is specific to that program," said Chamber CEO Tamara Fountain, who said about 10 angels remain to be sponsored.
Contact the chamber at 850-939-3267 if you'd like information on sponsoring one of the angels
Additionally, Holley-Navarre Fire Department hosts an annual Angel Tree, and Navarre Beach Fire Rescue is supporting their effort. NBFR Chief Mike Howard picked an angel from the tree on Wednesday. NBFR board member Larry Sims reported on Thursday they plan to sponsor a second angel.
Contact HNFD at 850-939-5326 to select an angel from their tree.
Another opportunity to give will take place Saturday, December 2.
For the third year Kathleen Jones is coordinating a toy and bike drive for Toys for Tots, and she's asking the community to bring donations to Juana's Pagodas from 4-8 p.m. on Saturday.
Jones said she started the effort mostly because she wanted to give back. "I just love children," she said.
According to Kathleen, last year 145 toys and 9 bikes were donated to Toys for Tots.
The first year she hosted the event at a private residence and collected 65 toys and one bike. Since then it has grown, and now she is going public, asking people to donate two unwrapped gifts – one for a boy and one for a girl.
"What a beautiful feeling to know as we come together as friends and family we provide Christmas gifts for so many deserving children," she said.