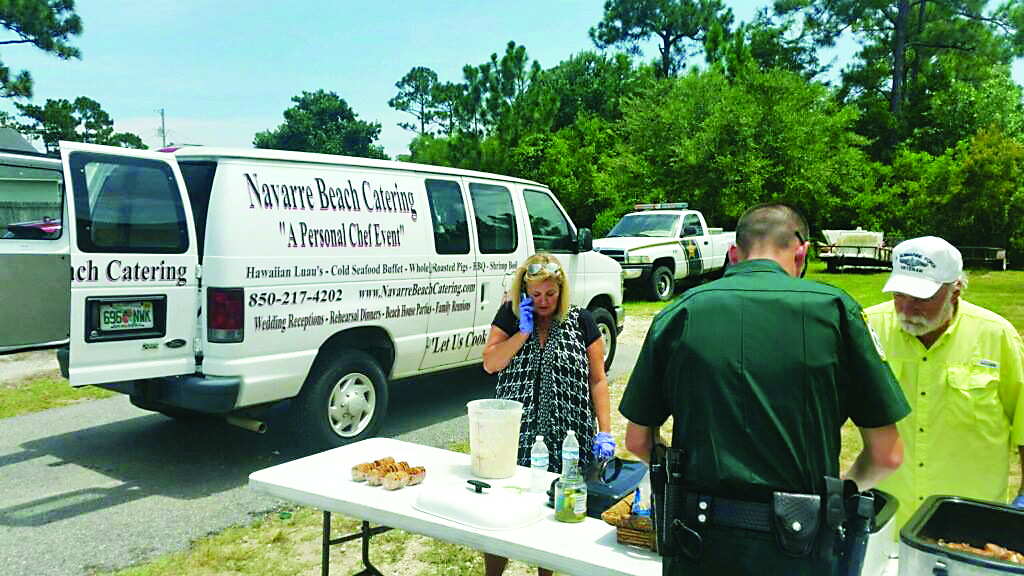 A local business provided a special treat to Santa Rosa County Sheriff's deputies last week to show their appreciation for what they do day in and day out.
Michael Capella and Robin Robertson from Navarre Beach Catering went to the Santa Rosa County Sheriff's Office Navarre substation on Friday and fed deputies a catered lunch.
Law enforcement was treated to an assortment of food from the business. The kind gesture was posted to the SRSO Facebook page last week, along with a thank you to the local business.