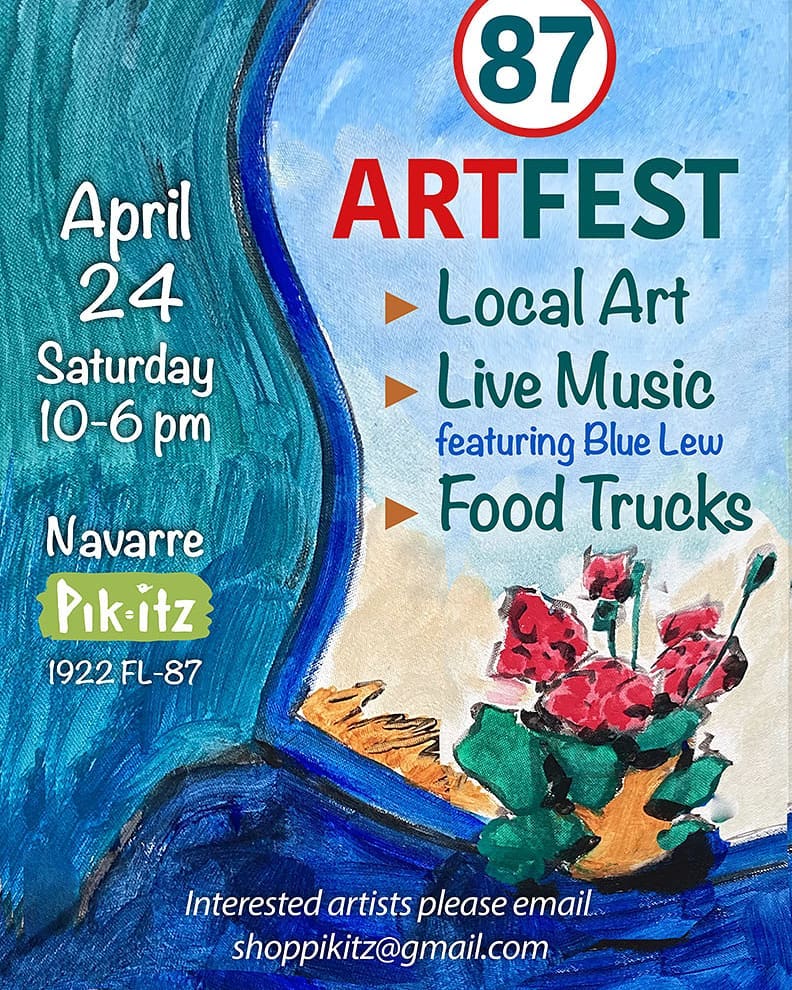 The Inaugural 87 ArtFest, hosted by Pik-itz, invites area artists and artisans to participate in an April 24 show which will take place on Hwy 87 S in Navarre. The event will also feature live music and food trucks.
"The many talented Navarre area artists, both seasoned and immerging, present the potential for an exciting event," said Carolyn Williams of Sand Dollar Cottage. "Success could lead to a bi-annual, or possibly quarterly event, which could attract tourists to visit our beach community."
No previous show experience or art recognition is required in order to be chosen for participation in the event. Upon acceptance, a $50 fee payable to Pik-Itz is required.
Interested artists should email shoppikitz@gmail.com