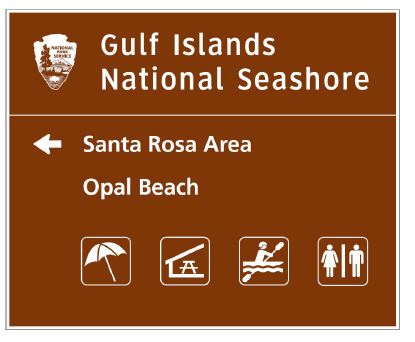 Gulf Islands National Seashore officials announced the 2019/2020 season for the onsite cleanup of asphalt fragments and road base materials at the national seashore. Work began at the Perdido Key Area on Monday, November 4 and in-water asphalt and other miscellaneous non-natural debris removal at Fort Pickens began Saturday, November 16. Visitors can expect to see equipment staged and working throughout the beaches of the park.
Once the work is completed at the Perdido Key Area, crews will move to the Fort Pickens Area followed by the Santa Rosa Area. Work in all three areas will continue through the winter and conclude prior to the 2020 shorebird nesting season.
Minor impacts to parking and traffic flow in the particular area of cleanup activities may occur. This may affect visitors between the hours of 7 a.m. and 4:30 p.m., Monday through Friday and the occasional Saturday based on weather conditions and tides. Work on holidays is expected to be minimal, but may occur if significant rain delays are experienced. "Cleanup of the debris piled up over decades of storms is an ongoing process, which the National Park Service is committed to completing as thoroughly as possible. As wind and erosion reveals additional asphalt and debris, areas require multiple treatments" stated Superintendent Dan Brown.
People may also be impacted by small closures to facilitate this work. These closures will be temporary and confined to discreet areas. Since project commencement in September 2015, the park has removed road debris and asphalt from over 500 acres from the Fort Pickens, Santa Rosa, and Perdido Key areas. Although not part of the current work plan for this year, the project will also include native plant installation to mitigate for any damage to vegetation caused by the asphalt removal.
The asphalt debris removal project is needed because roadway debris has accumulated for more than 20 years following hurricanes and storms that destroyed and scattered portions of the park's asphalt roads.
The Beach Enhancement and Asphalt Removal Project is a Deepwater Horizon Natural Resource Damage Assessment (NRDA) Early Restoration project that is being paid for with funds provided by BP as part of a 2015 settlement agreement with federal, state and local governments. NRDA projects compensate the public for injuries to natural resources and the loss of the services they provide, such as recreational use.
More information about other Deepwater Horizon Natural Resource Damage Assessment restoration projects can be found at the Trustees' web site: www.gulfspillrestoration.noaa.gov.