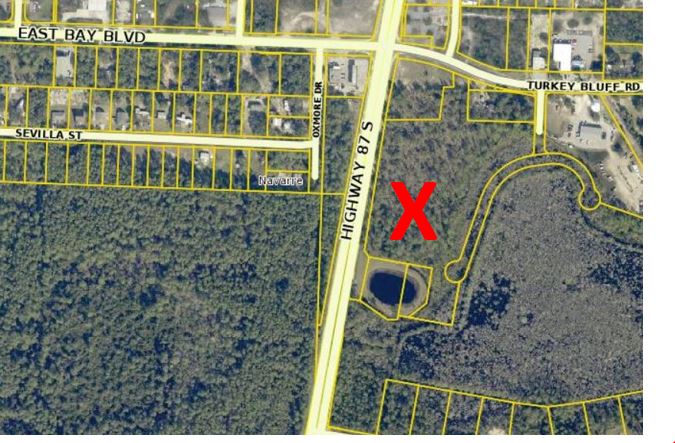 Graphic depicts future site of the second assisted living facility planned by K & N Industries, Inc.
Last fall local attorneys D. Keith Kilpatrick and Isaac T. Newlin opened Navarre Gardens, an assisted living facility in West Navarre. Now that facility is filled with patients, so the duo is moving forward with plans to expand with a second facility.
The law partners, who also own K & N Industries, Inc., closed October 16 on a 3.42-acre parcel located off Hwy. 87 S on the east side of the highway near the Family Dollar store.
"We plan to continue on the second phase of Navarre Gardens to be a community for seniors unlike any other. Retirement and hospitality are blended to create an assisted living community where all will feel right at home," Kilpatrick said.
According to Kilpatrick, the new facility will be a 50-unit, 75-bed capacity, assisted living facility which will also be called Navarre Gardens.
Kilpatrick said the plan is to clear the land for construction of the 23,500-square-foot building on or about March 2019.
"We still maintain the same philosophy that puts a high priority on hospitality and personal attention – for both residents and their family." "Our goal and focus will be to 'Cultivate productive lives', we will continue to provide 24-hour assistance with daily activities like bathing, medication reminders, dietary choice offerings, and more," Kilpatrick said.