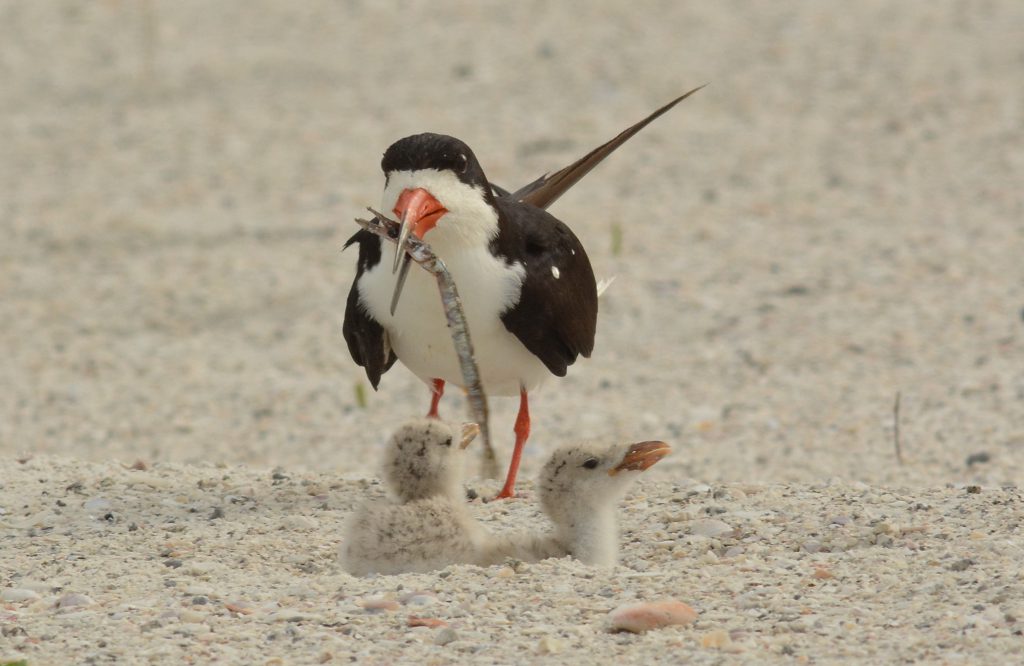 Locals and visitors may have noticed that local shorebirds have already made themselves at home along Navarre Beach Causeway, and also on portions of Pensacola Beach.
Last month members of the Florida Audubon Society helped erect fence along Navarre Beach Causeway to protect the nesting Black Skimmers and Least Terns who returned to the beach from their winter nesting grounds.
And while a speed zone has been enforced along the causeway, the local Audubon Society is looking for "bird stewards" to help educate locals and visitors about the nesting birds and nesting sites, and to also keep an eye out for people disturbing the nesting birds.
"Our beach towns are getting busier everyday, so even with the posted nesting areas there are situations where our nesting birds are being disturbed," said Denise Burridge, Bio Field Tech for Audubon Florida for the 2017 Shorebird and Seabird nesting season in Navarre. "We are looking for bird stewards to spend some time near the colonies keeping an eye out and answering questions about the birds."
All stewards are personally trained by members of the local Audubon Society, free of charge, of course.
And with a big holiday weekend approaching, the Audubon Society is in dire need of help.
"We are in particular need of help over the weekends and the upcoming holidays," Burridge said.
Burridge said that having stewards on the sites actually helps protect the birds and keeps them safe. Local students who are in need of volunteer hours can get hours in through the program as well.
Here is a short list of ways you can help protect the nesting shorebirds:
– Keep your distance from nesting shorebird sites
– Keep your pets leashed around the sites
– Always pick up your trash from the beach
– Dispose of fishing line, which could hurt the birds
– Avoid feeding the birds
– Avoid noisy activities around the nesting areas
– And, of course, volunteer to be a bird steward
If you'd like the volunteer to be a bird steward, contact Denise Burridge at lburridge@audubon.org. You can also obtain more info from Burridge at that address or can utilize the email to schedule a time to be a bird steward at one of the many sites.