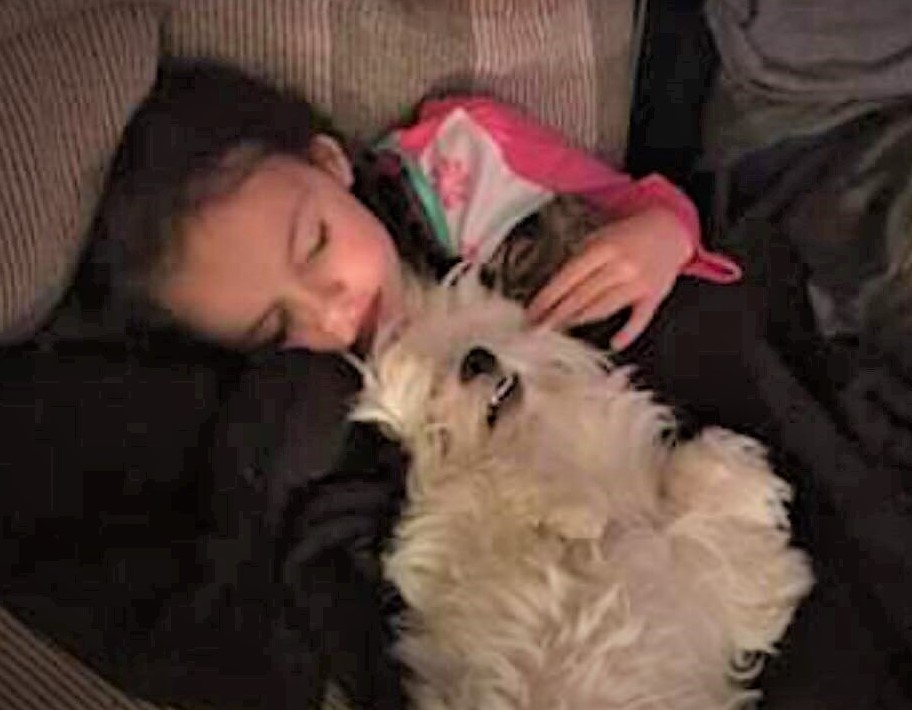 The holidays are a time of giving and, unfortunately, taking, and a Navarre mom believes her family may have been the victim of a suspect who may have taken their beloved family pet. Regardless, her autistic daughter is heartbroken.
Robin Poling and her family live on PGA Boulevard in Hidden Creek. She said their 5-year-old dog, Elkie, went missing on the afternoon of December 6 after escaping through a small tear in their pool enclosure.
"We were told by another neighbor a few blocks away that he saw a dog just like ours being picked up by a '90s model red Nissan pick-up truck with an extended cab and gold pin striping," said Poling.
Meanwhile, Poling has been desperately trying to bring Elkie back home.
"I have contacted and sent flyers to all vets, groomers, police, UPS, etc.," she said, noting that she had put up around 250 signs and also posted the information online. Per Poling, her Facebook post was shared more than 3,000 times.
Elkie is described as an all white haired male who weighs about 9 or 10 pounds.
If you have any information about Elkie, contact Poling at (850) 499-0878.