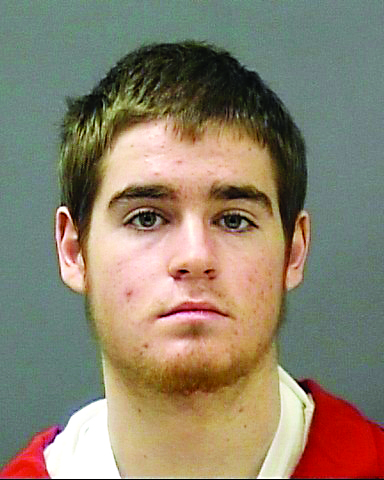 The Gulf Breeze man and former Gulf Breeze High School star athlete who admitted to brutally murdering his mother, a former Holley-Navarre Middle School teacher on Christmas Eve 2013 when he was 17 years old has been deemed competent to stand trial.
On Wednesday, William "Brandon" Aydelott went before Santa Rosa County Circuit Judge John Simon, Jr. during a status hearing to determine whether he was competent to stand trial.
During the hearing, Aydelott's attorneys determined he was able to stand trial and is capable of understanding the court process.
During the same hearing, his trial was set to begin in October.
Over the last 2 1/2 years Aydelott has been in and out of state mental hospitals after Simon and Aydelott's attorneys determined he was not able to stand trial based on his mental state.
Last summer, Aydelott was released from the state mental hospital and deemed competent to stand trial by the hospital, but he was ordered to be evaluated by a local doctor. The doctor was unable to determine whether the now 20-year-old was competent. Aydelott was then sent back to the state hospital.
Last month, Aydelott was again deemed competent to stand by the state hospital, but was ordered by Simon to see two local physicians to verify the hospital's findings.
Two local doctors confirmed earlier this month that he was mentally capable to stand trial.
Aydelott was in court last week for a status hearing, but the hearing was postponed a week because one of the local doctors who evaluated Aydelott did not have his official report ready. Aydelott's attorneys wanted to evaluate the findings by the second doctor before, moving forward with trial, which they did Wednesday afternoon.