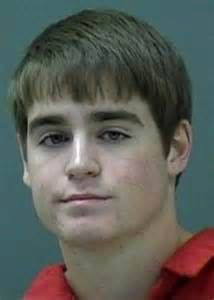 The former Gulf Breeze High School student who admitted to bludgeoning his mother to death on Christmas Eve 2013 has been found not guilty by reason of insanity.
Aydelott, who was 17 at the time, stabbed his mother, Sharon Aydelott, and struck her numerous times with a baseball bat inside of their Crane Cove subdivision home.
Earlier today, Aydelott appeared before Judge John Simon for his trial after he waived his rights to a jury trial.
A doctor who examined Aydelott testified at the trial that Aydelott was diagnosed with schizophrenia and was hearing voices. Those voices, the doctor claimed, told Aydelott to kill his mother.
After nearly 3 years in and out of mental hospitals, doctors found no evidence Aydelott was on drugs or faking his mental conditions.