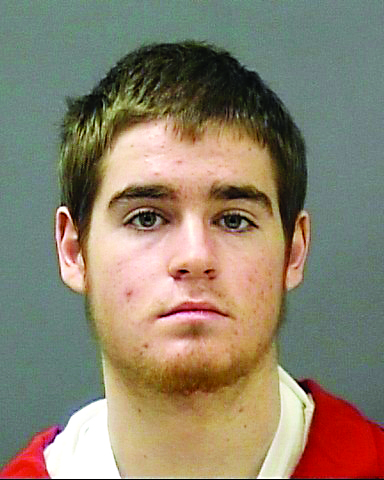 A Gulf Breeze teenager and star athlete who admitted to brutally murdering his mother, a former Holley-Navarre Middle School teacher back on Christmas Eve will remain at the state mental hospital for evaluation and deemed incompetent to stand trial for at least another six months.
William "Brandon" Aydelott, who was 17 at the time of the murder, is currently charged with second degree murder in the death of his mother Sharon Aydelott, who he bludgeoned and stabbed to death inside her Crane Cove neighborhood home in Gulf Breeze almost two years ago.
The teenager has been in and out of a state mental hospital in Chattahoochee since he was first deemed incompetent to stand trial following his first status hearing in Jan. 2014.
The teen was scheduled to have a status hearing today, but according to Kisha Locke, the assistant to State Attorney Bill Eddins, Aydelott will not be in attendance at the hearing and that the attorney's plan to keep the teen in the state hospital for further evaluation.
According to Locke, Aydelott has spent 6-month spans of time in the hospital over the last two years. At the end of those stays, he is evaluated and his lawyers determine whether he's capable to stand trial. At the end of this 6-month stay, Locke said his he is still not able to completely understand his rights pertaining to the trial and all court proceedings.
In 2014, local physicians were asked to evaluate the teen—along with physicians at the state hospital—and both sets of physicians determined his ineligibility to stand trial.